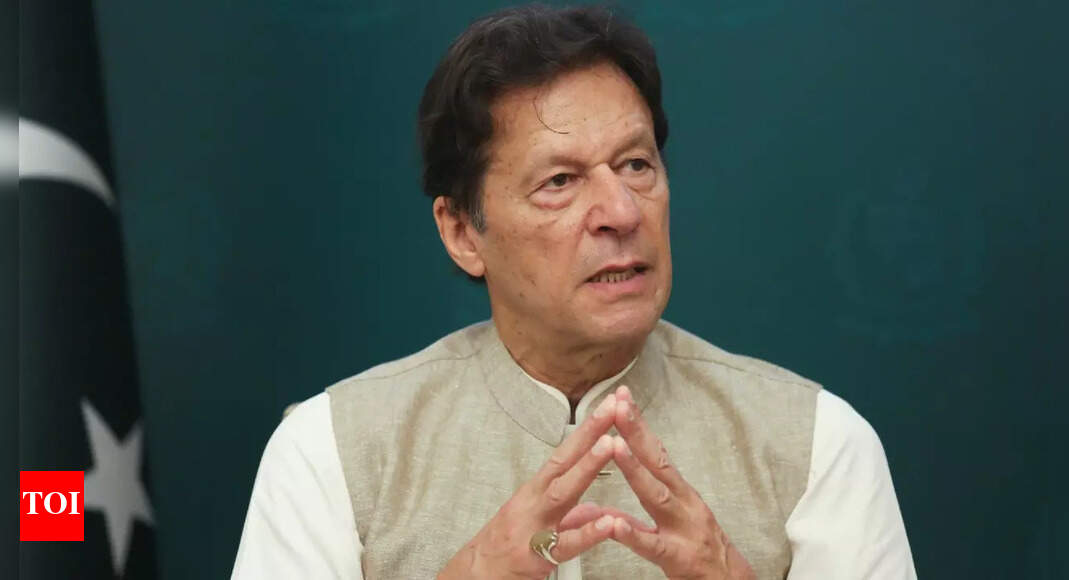 ISLAMABAD: An Islamabad court on Friday announced that it will indict former Pakistan prime minister
Imran Khan
on May 10 in a case in which he allegedly hid the proceeds from the sale of state gifts.
The Toshakhana case was filed against Khan last year after the Election Commission of Pakistan ruled that he failed to declare the funds he received after selling the gifts given by foreign dignitaries.
A toshkhana is a treasure house where gifts that are received as honour from foreign dignitaries are stored.
Khan, 70, has challenged the maintainability of the case but additional sessions judge Humayun Dilawar of the sessions court dismissed the pleas and objection regarding the jurisdiction after hearing arguments by the lawyers.
The judge announced to indict the accused, Khan and also summoned the chief of the Pakistan Tehreek-e-Insaf (PTI) party in person on the day of the indictment.
Earlier, the court had fixed February 7 to indict him but the process was deferred several times as Khan was not present and his lawyers also pressed to decide the issue of maintainability of the case.
The case is based on the ECP ruling of November 22 last year that decided to hold a trial of Khan and later sent a reference to the court that he had misled officials about the gifts he had received from foreign dignitaries during his tenure as the prime minister.
The cricketer-turned-politician is currently facing over 140 cases registered against him under treason,
terrorism
, murder, attempted murder, blasphemy, and other charges.
Khan was ousted from power in April last year after losing a no-confidence vote, which he alleged was part of a US-led conspiracy targeting him because of his independent foreign policy decisions on Russia, China, and Afghanistan.
In an informal chat with journalists in the Islamabad high court on Thursday, Khan said that a double-hundred of cases would soon be filed against him.