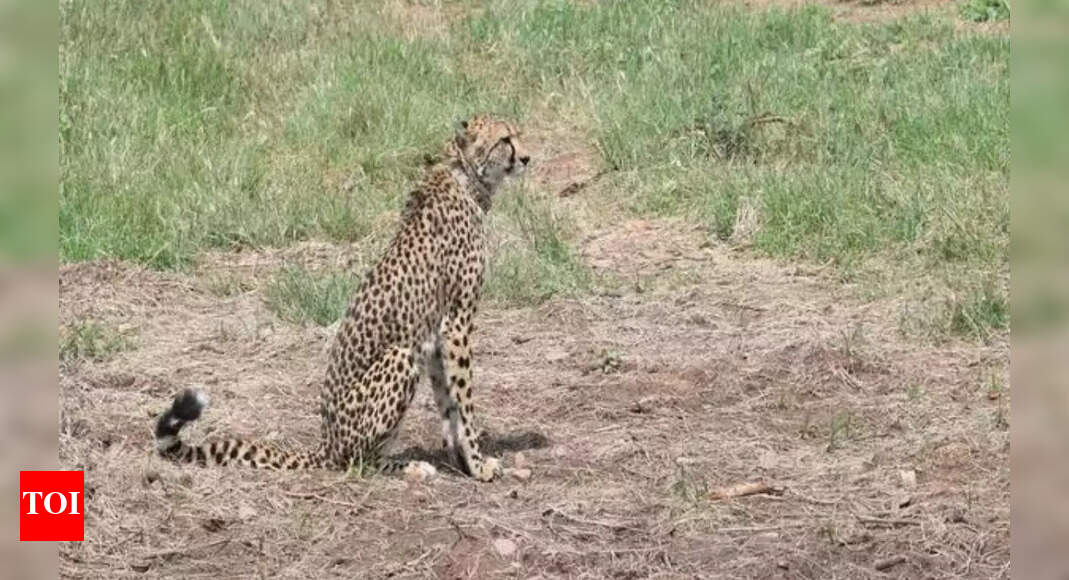 NEW DELHI: The decision to release cheetahs into their second home, possibly the Gandhisagar sanctuary, or other areas in Madhya Pradesh beyond the existing home of big cats Kuno National Park, will be taken after re-assessing the ground situation post-monsoon, the environment ministry hinted on Monday.
Releasing the findings of the report of a team of experts, including specialists from South Africa, that visited KNP on April 30 and reviewed the current status of Project Cheetah, the ministry said the further release into other areas would be done in a planned manner as per the Cheetah Conservation Action Plan to establish meta population.
"Once the monsoon rains are over in September, the situation will be reassessed," said the ministry. It noted that the actual number of animals that the reserve can accommodate can only be assessed after the animals are released and have established home ranges.
The decision on a second home of cheetahs in India will be in sync with views of certain experts and state forest officials who flagged that the KNP does not have enough space for all cheetahs.
Recently in response to a TOI question on the possibility of second home to cheetah, environment minister Bhupender Yadav had said that the Cheetah Action Plan has "evaluated and identified other sites as well namely Nauradehi Wildlife Sanctuary and Gandhisagar Wildlife Sanctuary in Madhya Pradesh; and Bhainsrorgarh Wildlife Sanctuary complex and Shahgarh Bulge in Jaisalmer Rajasthan".
Calling it a long-term plan, he had said, "The basic aim is to establish a viable and sustainable meta population of cheetahs at the KNP and replicate this model to other areas in due course."
Two out of 20 cheetahs, relocated to KNP in two batches, died of certain ailments, but the remaining ones appear to be healthy, hunting for themselves and displaying other natural behaviours.
Referring to their existing home, the ministry on Monday said five more cheetahs (three females and two males) will be released from the acclimatisation camps into free-roaming conditions in KNP before the onset of the monsoon rains in June whereas as the female cheetah who gave birth in March will remain in her camp to hunt and raise her four cubs.
"The remaining 10 cheetahs will remain in the acclimatisation camps for the duration of the monsoon season. Certain internal gates will be left open to allow these cheetahs to utilise more space in the acclimatisation camps and for interactions between specific males and females to take place," it said.