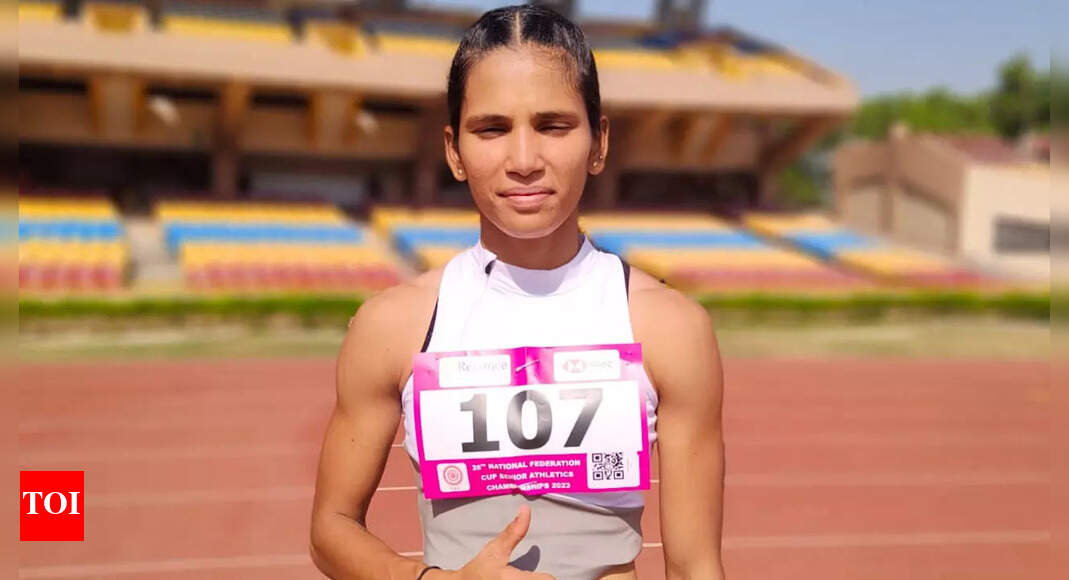 NEW DELHI: Andhra Pradesh's Jyothi Yarraji displayed a remarkable performance, on the penultimate day of the Federation Cup Senior Athletics Championships, to clinch the gold medal in the women's 100m hurdles with great ease and even surpassed her own meet record in Ranchi on Wednesday.
In the heats on Tuesday, Yarraji had already set a meet record by completing the race in 13.18 seconds. However, she didn't stop there and went on to further improve her record by clocking an impressive time of 12.89 seconds in the final, winning the gold medal in the process.
Not only did Yarraji claim the meet record, but she also surpassed the qualification standard set by the Athletics Federation of India (AFI) for the Asian Championships.
The qualification standard was set at 13.63 seconds, and Yarraji's outstanding performance easily exceeded it. Her achievements make her a strong contender for the upcoming Asian Championships scheduled to take place in Bangkok from July 12-16.
Tamil Nadu's R Nithya Ramraj was a distant second with a time of 13.44 seconds, while Sapna Kumari of Jharkhand was third with 13.58 seconds.
As expected, the men's 110m hurdles gold went to Maharashtra's Tejas Ashok Shirse. He was far ahead of his competitors, clocking 13.72 seconds.
Punjab's Twinkle will be one to watch in the final of women's 800m scheduled for Thursday. In her heat on Wednesday, she clocked 2:05.39 to breach the Asian qualifying mark of 2:05.74 seconds.
On the men's side, only two athletes posted a time below 1:50 in the 800m heats.
While Ankesh Chaudhary of Himachal Pradesh clocked 1:49.73 seconds in his heat, Anu Kumar of Uttarakhand clocked 1:49.93 seconds.
(With PTI inputs)