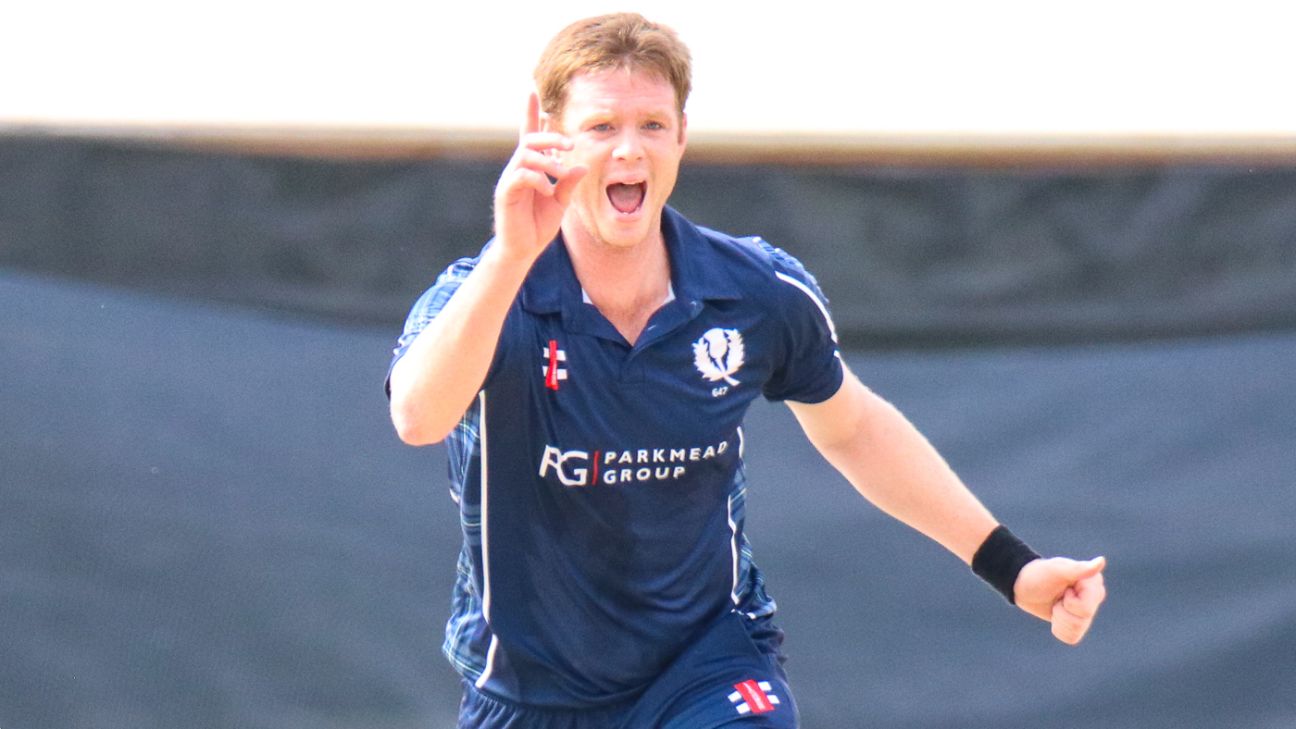 Last week, Evans signed a professional contract with Cricket Scotland for the 2023-2024 season. Now he is in line to play his first ODI since October 2021.
According to a Cricket Scotland release, "a number of players with county contracts were considered for selection but were unavailable due to their commitments in domestic cricket during the early part of the summer".
"I think there's a good mixture in this squad of youth and senior players who've been around a while – the likes of Richie [Berrington] and George [Munsey], as well as some exciting young talent in Jack Jarvis and Chris McBride," Scotland's interim head coach
Doug Watson
said.
"It's moving into winter over there [in Zimbabwe] just now, and the conditions are changing, and will be quite spin-friendly, but the key thing will be for us to adapt to the conditions and approach the games the way we want to play them."
Watson has a new backroom staff for the tournament. Graeme Beghin (batting & fielding lead) and Glenn Pocknall (bowling lead) will act as assistant coaches, with Gavin Cross joining the tour as physiotherapist.
The squad will fly to Pretoria in South Africa on Saturday, June 3, for a pre-tournament training camp. They will also play two warm-up games against Nepal and Netherlands, before travelling on to Zimbabwe.
Scotland will be among ten teams in the Qualifiers fighting for two spots in the ODI World Cup in India later this year. The eight others – apart from hosts Zimbabwe – are West Indies, Sri Lanka, Ireland, Netherlands, Oman, Nepal, USA and UAE.
Scotland squad: Richie Berrington (capt), Matthew Cross, Alasdair Evans, Chris Greaves, Jack Jarvis, Michael Leask, Tom Mackintosh, Chris McBride, Brandon McMullen, George Munsey, Adrian Neill, Safyaan Sharif, Chris Sole, Hamza Tahir, Mark Watt
Cricket Scotland offers annual contracts to women cricketers for first time
On May 10, Cricket Scotland announced men's and women's contracts for the 2023-24 season. It was the first time that paid contracts were offered to women players.
This builds on the introduction in 2021 to pay equal match fees to men's and women's players.
In all, fourteen men and nine women cricketers signed contracts, with varying bands recognising the needs of players and the organisation. The contracts run from April 1, 2023 to March 31, 2024.
Men's contracts: Richie Berrington, Matthew Cross, Ally Evans, Chris Greaves, Jack Jarvis, Michael Leask, Chris McBride, Brandon McMullen, George Munsey, Liam Naylor, Safyaan Sharif, Chris Sole, Hamza Tahir, Mark Watt
Women's contracts: Abbi Aitken-Drummond, Priyanaz Chatterji, Katherine Fraser, Lorna Jack, Ailsa Lister, Megan McColl, Orla Montgomery, Hannah Rainey, Ellen Watson