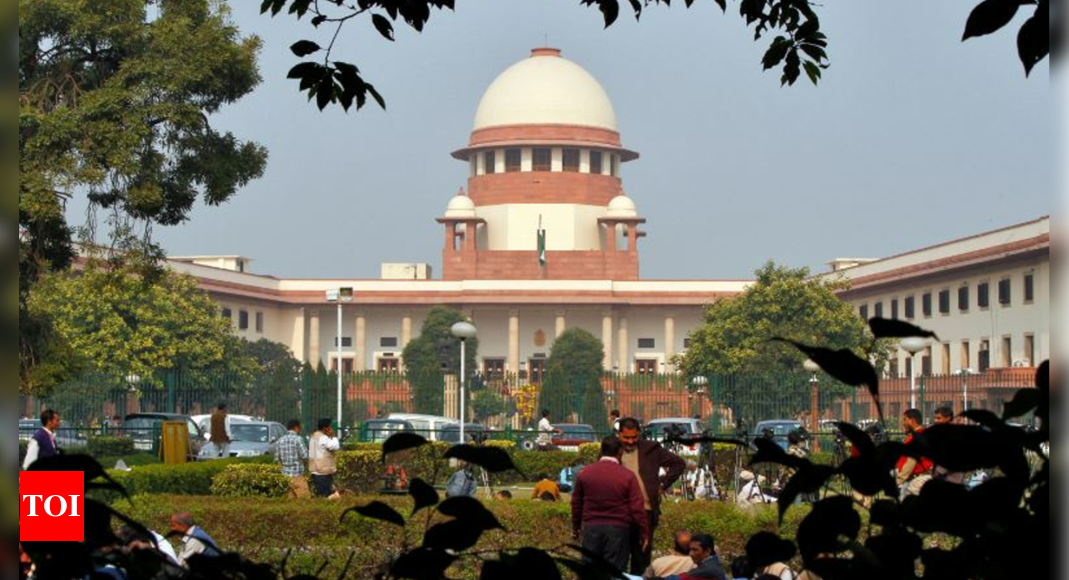 NEW DELHI: The Supreme Court on Wednesday reserved its verdict on the AAP government's petition challenging the
LG's power to nominate 10 aldermen to the Municipal Corporation of Delhi
on his own. The court said: "Giving such power to the LG could destabilise a democratically elected
MCD
body".
A bench of CJI DY Chandrachud and Justices P S Narasimha and J B Pardiwala asked additional solicitor general Sanjay Jain, "Is the nomination of aldermen to the local body of so much concern to the Centre that it wants to do it through the LG without the aid and advice of the elected (Delhi) government?"
Jain laboured to explain the four sources of power in the MCD Act – the Centre, Delhi government, LG and MCD. He said both the local body law and GNCTD Act doesn't diminish the power of the LG to act unilaterally in several aspects, including nominating the aldermen.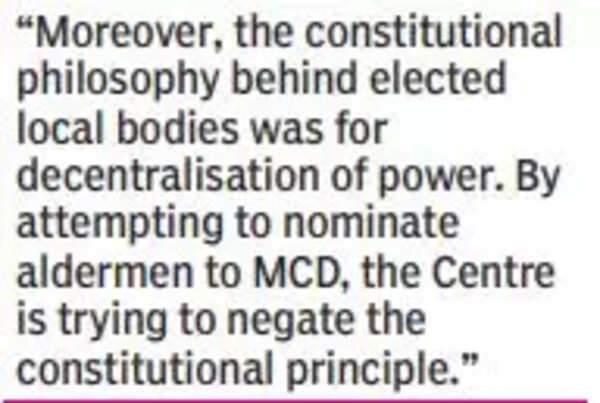 Govt cites tradition in aldermen row
For the AAP government, senior advocate A M Singhvi countered by saying, "A series of judgments of the SC, culminating with the recent five-judge bench decision on 'services', have laid down the principle that the governor and the LG are bound by the aid and advice of the elected government.
"Moreover, the constitutional philosophy behind elected local bodies was for decentralisation of power. By attempting to nominate aldermen to MCD, the Centre is trying to negate the constitutional principle." He added that for the last 30 years, every LG had nominated aldermen on the aid and advice of the elected government.
The bench told Jain, "We understand your argument that the LG's powers as administrator to nominate aldermen to the MCD has not been diminished by the principle of 'aid and advice' applicable to the governance of Delhi. But the flip side is that by giving such power to the LG, it could destabilise a democratically elected MCD body."
When Jain said aldermen have no voting rights and could not destabilise MCD's elected body, Singhvi carried forward the bench's reasoning and said, "The aldermen have voting powers in ward committees which elect members of the crucial standing committee."