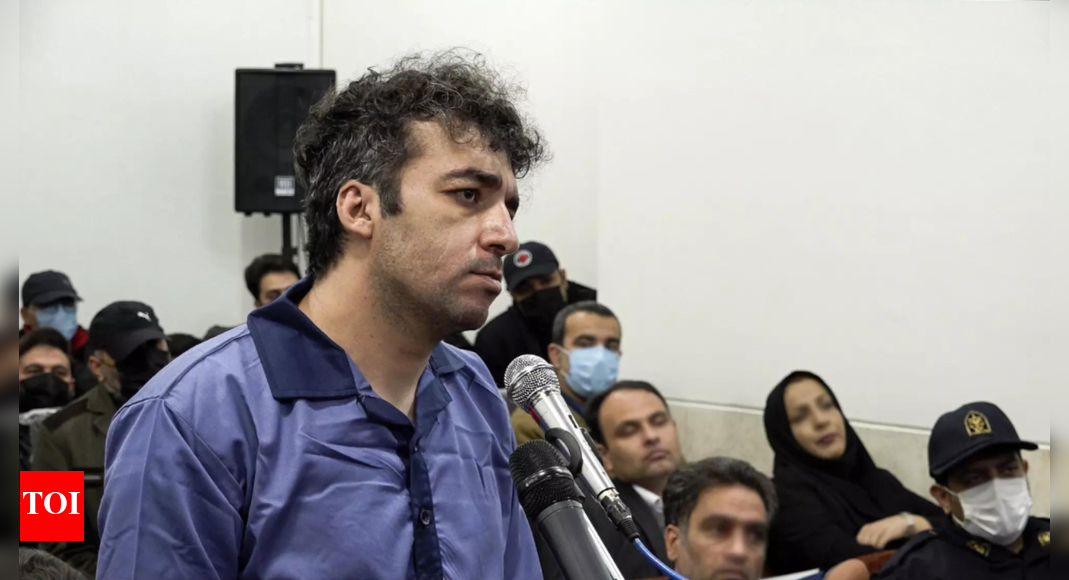 Iran
on Friday executed three men it said were implicated in the deaths of three members of its security forces during last year's anti-government protests, the country's judiciary said.
Majid Kazemi, Saleh Mirhashemi and Saeed Yaghoubi were executed in the central city of Isfahan, said the judiciary on Twitter, adding that they had "martyred" two members of the Basij paramilitary force and a law enforcement officer on November 16. Amnesty International said the men's fast-tracked trial was flawed and used "torture-tainted 'confessions'". Iran denies that confessions are extracted under torture.
Friday's executions brought to at least seven the number of protesters hanged since the beginning of the nationwide protests that began last autumn and turned into one of the boldest challenges to the clerical leadership since the 1979 revolution.
They were ignited by the death of 22-year-old Iranian Kurdish woman Mahsa Amini while in the custody of Iran's morality police on September 16. In anticipation of their imminent execution, the three men on Wednesday appealed in a handwritten note for public support, saying, "Don't let them kill us".
"We need your help," said the note, drawing appeals to halt the executions. Families and supporters held nightly vigils outside the Dastgerd prison in Isfahan in support of the three men who were being held inside. The men were given a final meeting with their families on Wednesday. Immediately after their execution on Friday, state media re-ran video posts of what were presented as the defendants' confessions, which Amnesty International said were extracted by torture.
US state department deputy spokesperson Vedant Patel, calling on Iran not to execute the three men, said on Thursday that their execution would be an affront to human rights. Reuters