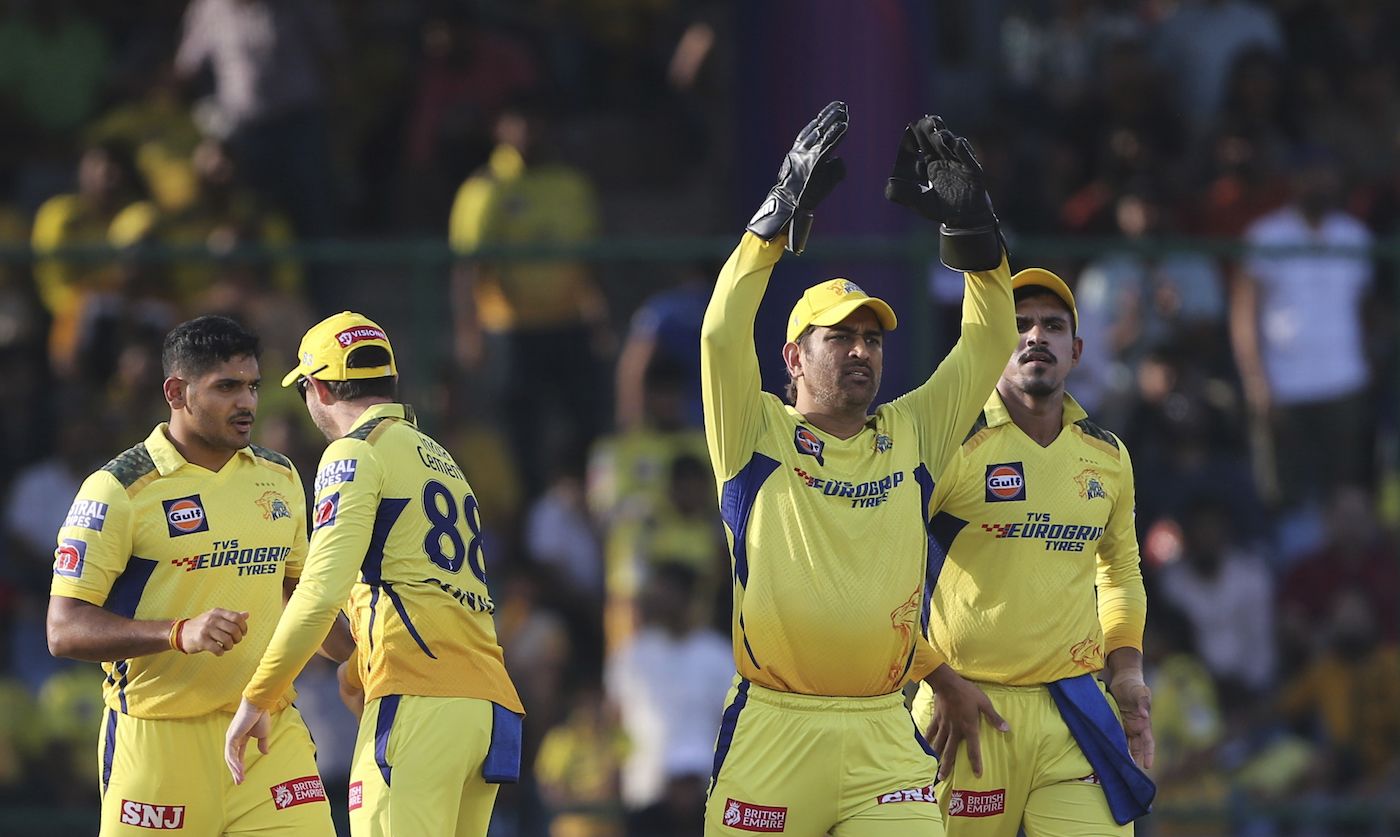 Chennai Super Kings, who finished second from bottom last year, on Saturday became the second team to seal a spot in the playoffs of IPL 2023. This will be the 12th time they have made it to the last stage in their 14th season, the most for any team. So what's the secret to their consistency over the years?
"I think there is no recipe as such, you try to pick the best players and you try to give them the best slot where they have more chances of performing," CSK captain
MS Dhoni
said after
their win against Delhi Capitals
in their final league game of the season.
There has long been a trend of players finding their best form when they join Super Kings.
In 2023,
Shivam Dube
has enjoyed his best IPL season in terms of runs, batting strike and the number of sixes he has hit. Dube had earlier played for Rajasthan Royals and Royal Challengers Bangalore. On the other hand, a senior player like
Ajinkya Rahane
has transformed into a T20 hitter with a strike rate of nearly 170 so far from nine innings. His previous best in an IPL season was 137.89 in 2019.
"You use them in a manner where they have most chances of performing. And at the same time, groom them in the areas where they're not very strong," Dhoni explained. "It maybe a batter, maybe a bowler. Somebody has to make that sacrifice, you may have to give your slot to somebody else. But somehow, whenever, whatever is best for the team, if you're doing that, everyone falls into line and they all want to contribute."
Dhoni also credited the team management and the environment they created at the franchise for the success of the players and the team.
"So I feel that's one of the reasons apart from the fact that the management has been great, including the support staff. They've always backed us, they always tell us, 'don't worry, keep doing what you're doing, you will do well'. So, I think I feel all these things together they have a bigger, bigger impact. And I think that's one of the reasons why we have been successful.
"But the players always are important. Without the players, you may have the environment, but I feel the players are also the key."
Dhoni also revealed that CSK try to go for players who put the team ahead of their own performances and try to adjust to the team environment.
"I think one thing that's a bit difficult to figure out right from the start is you need somebody who's always team first," Dhoni said. "It's not about the individual performance, you want them to contribute in the best possible manner. And they're not worried about the individual performance. What they are looking at is how we are getting into the knockout stages, how we can be consistent, how we can give that match-winning delivery, when it comes to the knockout stages. I feel those are the kinds of characters that we look for.
"But from a distance, it's very difficult to judge. So you get the players and what has really happened for us is they see our environment and they try their best to adjust to the environment. And we are very happy with that because we don't want every individual to change because that also has an impact on the cricket that they play. So we want them to improve a bit, try to adjust to the environment.
"And even if they're doing it 10%, we are happy to come 50% towards them so that that's something that we look for, and we have always been able to get the best out of the players."
CSK began IPL 2023 without Dwayne Bravo, who had been a mainstay with the ball at the death for them since 2011, and was the highest wicket-taker in the IPL until recently. This time, players like
Matheesha Pathirana
and
Tushar Deshpande
have stepped up to ensure the end overs don't become an area of concern for them.
"I think when it comes to death bowling, confidence is a very important factor. If you see Tushar from the first game till now, he is somebody who has developed that death-over bowling," Dhoni said. "And I feel the main reason is confidence; they always execute what is needed, but how many times you can execute under pressure, that's the main thing.
"And when you have that confidence behind you, you will execute more often than not. So I feel when you keep playing with the same guys, that also helps."
"But behind the scenes, a lot of work goes on death bowling as to what needs to be done, what can be done, and I feel the bowlers have taken that responsibility.
"Not to forget Pathirana is someone who's quite natural when it comes to the last three, four or five overs. So that's one less headache in managing the bowlers. But Tushar, the way he has come up from the first game onwards, he has been remarkable."