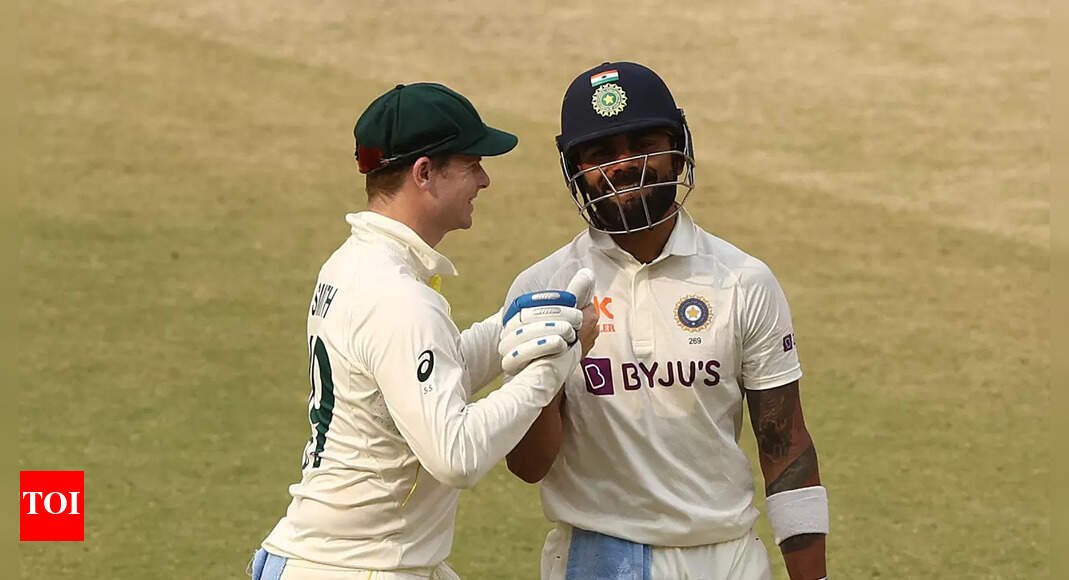 NEW DELHI: As the highly anticipated World Test Championship final between India and Australia draws closer, former captain
Aaron Finch
has expressed his confidence in
Steve Smith
's abilities and believes the Australian team must dismiss Indian batsman
Virat Kohli
early in the match. The final is scheduled to begin on June 7 at the Oval in London.
"Both Kohli and Smith will be batting at number four, so the key is to try and get them as early as possible. Early wickets to expose them to the brand new ball will be absolutely key. I will always side with Steve Smith, I think his record is outstanding, but it will be a very good contest," Finch shared his insights to Star Sports.
Acknowledging the intense rivalry between India and Australia, Finch noted that it brings out the best in both teams.
"Obviously, India has had the better of Australia in the last three series, I think, so both teams will rise to the occasion no matter where it's played, at home or away or this time at neutral territory. It's just a must-watch thing," Finch added.
Finch's support for Smith stems from the batsman's remarkable track record in the longest format of the game. Smith's ability to consistently score runs and make significant contributions to the team's success has earned him high praise from cricket enthusiasts worldwide.
The World Test Championship final holds immense significance for both India and Australia, as they vie for the prestigious title. While India has enjoyed recent success against Australia in their previous encounters, the Australian team is determined to put up a strong fight and claim victory in the neutral territory of the Oval.
Cricket fans around the globe eagerly anticipate the clash between these two powerhouses of the game, as the World Test Championship final promises to deliver a captivating and fiercely contested match. With Smith and Kohli set to play pivotal roles, the stage is set for a thrilling battle between bat and ball in this highly anticipated encounter.
(With inputs from PTI)