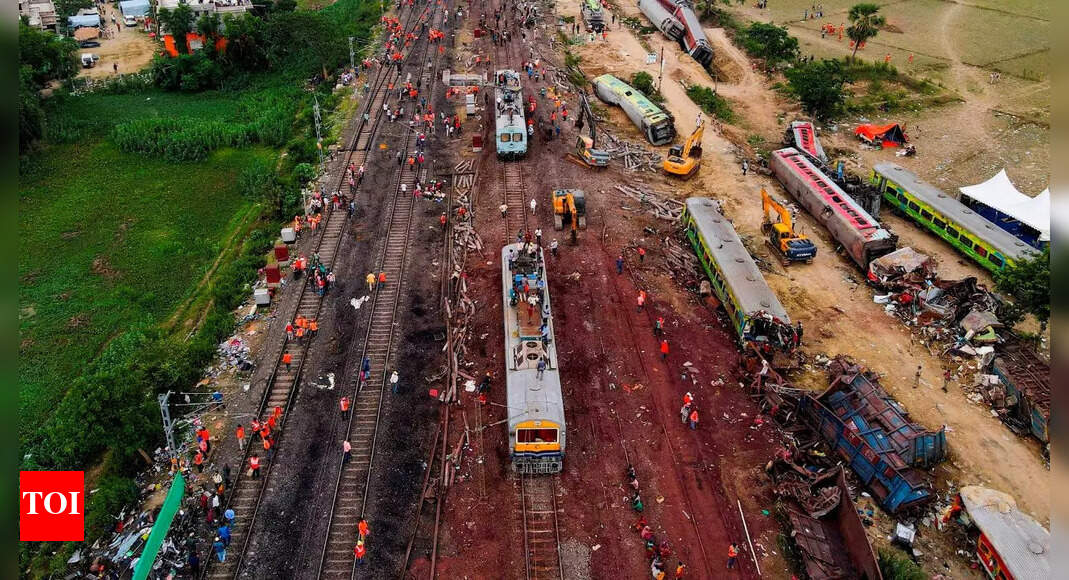 BHUBANESWAR/KOLKATA: Grief to despair was the painful journey from Friday to Tuesday for many families still searching for their loved ones among the 80-odd disfigured, and now decomposing, bodies of the Odisha train crash victims waiting for a name at hospital morgues in Bhubaneswar andBalasore.
DNA matching, for which collection of samples is underway at AIIMS Bhubaneswar, remains the last hope for those who have been to all the hospital morgues, looked at each photo many times over, checked the same body more than once, and seemingly ended up more confused.
Odisha chief secretary Pradeep Kumar Jena said 205 of the 288 bodies had beenidentified and handed over to the next of kin of deceased.
Santosh Roy of North Dinajpur is among those waiting to hear from authorities about his two missing family members. "My relatives and I have gone through photographs of the bodies again and again. We have visited morgues and checked but found neither there," he said. Telangana resident Musafir Sahni reached AIIMS Bhubaneswar after a 34-hour journey, changing five buses, to identify the body of his son
Anil Kumar
(24). Each passing hour since has been more painful than the previous one. "I visited AIIMS again on Tuesday and saw photographs of all bodies. I zeroed in on one and went tothe morgue to cross-check, but wasn't convinced on seeing the face," he said.
Officials at AIIMS Bhubaneswar said DNA samples of all 123 bodies brought to the institute had already been collected to match with those searching for missing passengers of Coromandel Express and the Yesvantpur-Howrah Superfast Express.