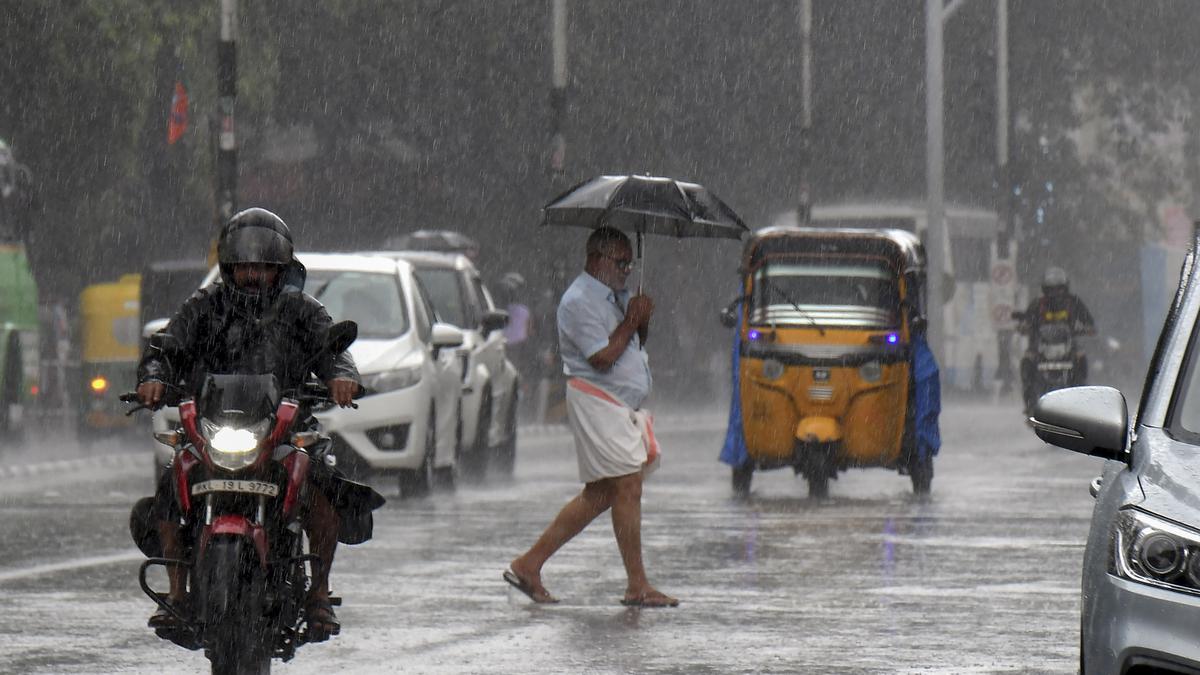 The severe cyclonic storm, Biparjoy (pronounced as Biporjoy), over East-Central and adjoining South-East Arabian Sea is likely to hit the Karnataka coast with immediate effect accompanied by gale winds, the India Meteorological Department (IMD) said on June 7.
Meanwhile, the State government and the district administrations have geared up to face any eventuality during the next five days when the cyclone impact will be felt in the region.
The IMD said that the Biparjoy was centred about 860 km West to South-West of Goa at 11.30 a.m. on Wednesday and it will move nearly northwards during the next 24 hours and then north-westwards during the subsequent three days.
While gale winds, with speeds up to 140 kmph, will be visible at the centre of the cyclone, the Kerala-Karnataka-Goa coasts would witness squally weather with wind speeds reaching 35-45 kmph and gusting to 55 kmph from Wednesday till June 12, the IMD said.
The Arabian Sea too would become rough in the region during the period. The IMD has warned fishermen not to venture into the sea for a week.
Meeting held
Principal Secretary (Revenue-Disaster Management) Rashmi Mahesh on Wednesday directed the Dakshina Kannada district administration to take adequate precautionary measures in view of the cyclone.
Interacting with officials through videoconferencing, Ms. Mahesh said all fishing and tourism activities along the coast should immediately be halted as the cyclone was hitting the coast at 60 kmph.
The NDRF and the SDRF teams should be kept under alert.
Deputy Commissioner M.R. Ravi Kumar said the administration has geared up to face any disaster by opening control rooms till the gram panchayat level and keeping rescue personnel under alert. A team of 100 State Disaster Relief Force members was present in the district, while the NDRF teams were expected soon.
Besides rescue personnel, local youth would be involved in rescue operations and their contact details, including that of snake catchers, were obtained. Adequate grocery and other material were stored in 92 identified rescue centres (Kalaji Kendra).
Ms. Mahesh said the Costal Security Police, the Coast Guard, and engineers attached to departments executing engineering works should be kept on alert.
Superintendent of Police P.B. Rishyanth, Additional DC Krishnamurty, Deputy Conservator of Forests Y.K. Dinesh Kumar and other officials were present a the video conference.