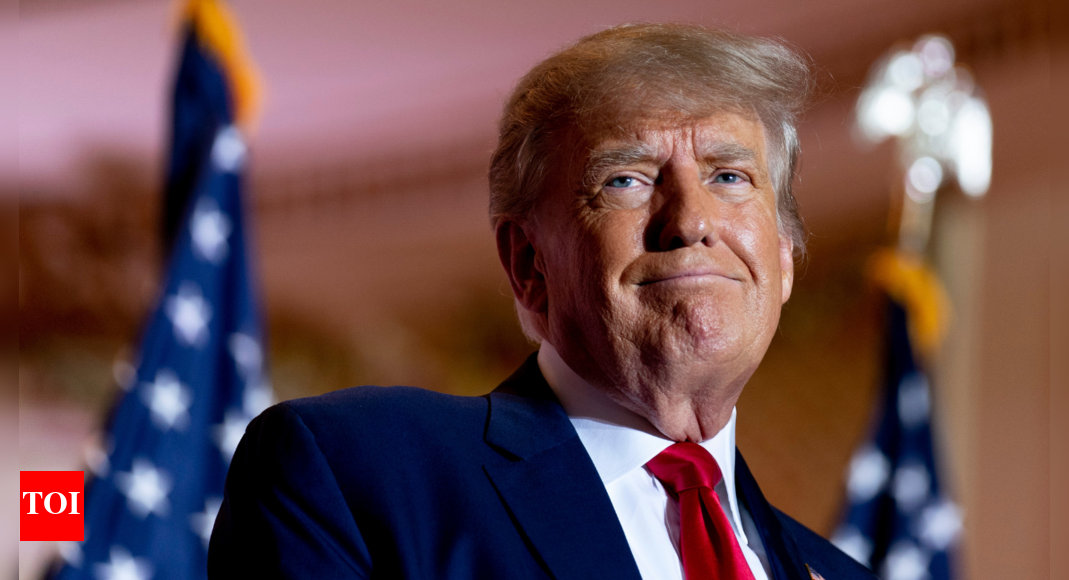 NEW DELHI:
Donald Trump
said on Thursday that he
has been indicted over his handling of classified documents after leaving office.
The federal charges represent the biggest legal jeopardy so far for Trump, coming less than three months after he was charged in New York with 34 felony counts of falsifying business records.
Earlier, Trump was criminally charged for directing
hush money payments to a porn star during his 2016 campaign.
Trump is now grappling with the charges even as he campaigns for a 2nd presidential term in next year's race.
Here's a look at the charges, the special counsel's investigation and how Trump's case differs from those of other politicians known to be in possession of classified documents:
Trump has been charged with seven counts related to the mishandling of classified documents.
Trump's lawyer James Trusty said Thursday on CNN that the indictment includes charges of willful retention of national defense information, obstruction of justice, false statements and conspiracy.
Trump, on his Truth Social app, called it 'a dark day for the United States of America.' In a video post, he said, "I'm innocent and we will prove that very, very soundly and hopefully very quickly."
Trump said he'd been summoned to appear in court Tuesday afternoon in Miami.
When he was charged by the Manhattan district attorney in the New York case, Trump surrendered to authorities, where he was booked behind closed doors and appeared in the courtroom, sitting with his lawyers at the defense table.
Officials with the National Archives and Records Administration reached out to representatives for Trump in spring 2021 when they realized that important material from his time in office was missing from their collection.
According to the Presidential Records Act, White House documents are considered property of the US government and must be preserved.
A Trump representative told the National Archives in December 2021 that presidential records had been found at Mar-a-Lago. In January 2022, the National Archives retrieved 15 boxes of documents from Trump's Florida home, later telling Justice Department officials that they contained "a lot" of classified material.
That May, the FBI and Justice Department issued a subpoena for remaining classified documents in Trump's possession. Investigators who went to visit the property weeks later to collect the records were given roughly three dozen documents and a sworn statement from Trump's lawyers attesting that the requested information had been returned.
But that assertion turned out to be false. With a search warrant, federal officials returned to Mar-a-Lago in August 2022 and seized more than 33 boxes and containers totaling 11,000 documents from a storage room and an office, including 100 classified documents.
In all, roughly 300 documents with classification markings – including some at the top-secret level – have been recovered from Trump since he left office in January 2021.
However, neither the indictment itself nor a conviction would prevent Trump from running for or winning the presidency in 2024.
AP Explains: Trump indicted on charged over classified documents