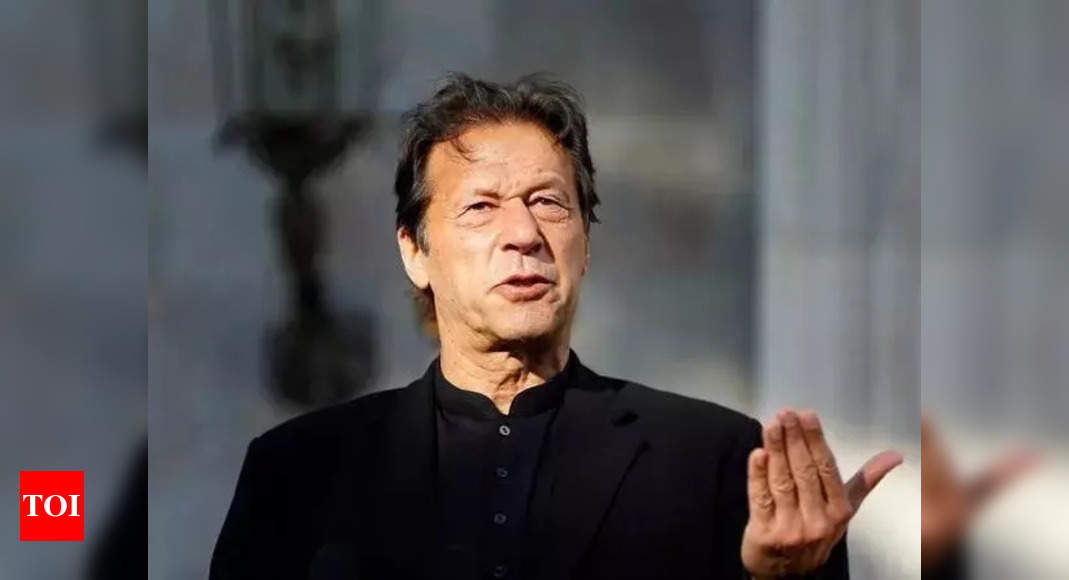 ISLAMABAD: A Pakistani court sentenced former PM Imran Khan to three years in jail in the Toshakhana case, after which he was arrested from his residence in Lahore. The Election Commission's complaint, which was the basis of the case, alleges that Imran, during his time as PM, had "deliberately concealed" details of the gifts he retained from the Toshakhana.
Following his arrest, the former cricketer-turned-politician was transferred to Islamabad amid tight security.
In a pre-recorded message released by his party after his arrest, Imran said: "By the time this message reaches you, I will be in jail."
"In the wake of my arrest," the PTI chief said, "I want you to continue peaceful protests and not to sit quietly inside your houses."
"My movement is not for myself, but for you, for the future of your children," he stressed, recalling that Pakistan, too, was founded on the concept of freedom. "If you will not stand up for your rights, you will live a life that is of slaves, and slaves have no life. Slaves are similar to how ants are — on the ground — they do not fly high. This is a battle for your rights and freedom… you have to continue peaceful protests until you get your rights, which is seeing a government elected by you and not a'qabza (usurper) mafia," Imran added.
District and sessions judge Humayun Dilawar sentenced Imran — who was absent from court — to three years' imprisonment and fined him Pakistani Rs 1 lakh. His lawyers, too, were not present.
As the guilty verdict was about to the pronounced, Imran's lawyer Khawaja Haris appeared before Judge Dilawar and informed him that his legal team was barred from entering the court premises. "We want to file for a transfer of this case from your court," he said. The judge paid no heed and announced the verdict
"The court finds it is more than convincing that the complainant (ECP) had provided confidence-inspiring, well-knitted and corroborated evidence, and so the charge against the accused (Imran) has successfully been proven that the accused has committed the offence of corrupt practices by making and publishing false statements/declarations in respect of assets acqu ired by way of gifts from the Toshakhana and disposed of during the years 2018-2019 and 2019-2020," the trial court judge said in a short order.
Judge Dilawar said that Imran provided an "incorrect declaration" in his statement of assets and liabilities submitted to the ECP for the year 2020-2021. "He has been found guilty of corrupt practices by hiding the benefits he accrued from the national exchequer wilfully and intentionally. He cheated while providing information of gifts he obtained from the Toshakhana which later proved to be false and inaccurate," the order read.
Police surrounded Khan's Zaman Park residence in Lahore on Saturday even before the verdict was released. He was taken into custody soon, without any major resistance, as the court ordered his arrest. There was also no immediate sign of unrest in the hours following his arrest.