Gulf Medical University (GMU), located in Ajman, is the biggest private medical university in the Middle East region and recognized as a haven of medical excellence and academic prowess. What began as Gulf Medical College in Ajman, UAE, in 1998, has today expanded into a full-fledged institution 24 years since its establishment. A state-of-the-art education hub supported by its private academic hospitals, innovation center, and research center, Gulf Medical University trains nearly 60% of the UAE's total healthcare workforce, including nurses, technicians, and many other professionals in addition to doctors. This is one of the many success tales that has been conceptualized and nurtured by the visionary leader, Dr. Thumbay Moideen-founder president of Thumbay Group.
Reflecting on the university's journey, from its inception to its current standing as an international powerhouse of health professions education, research, and innovation, Dr. Thumbay Moideen said, "From humble beginnings as the region's first private medical University, today Gulf Medical University is a testament of a long and distinguished success story of being the region's only private Academic Health System- delivering futuristic medical education at the same time playing an important role in providing state-of-the-art healthcare and promoting innovative research. Our progress over the last 24 years has been driven by the dedication of our staff, students and partners, in addition to GMU's philosophy of constant innovation and above all, the Grace of the Almighty. We have also received excellent support from the government throughout this journey."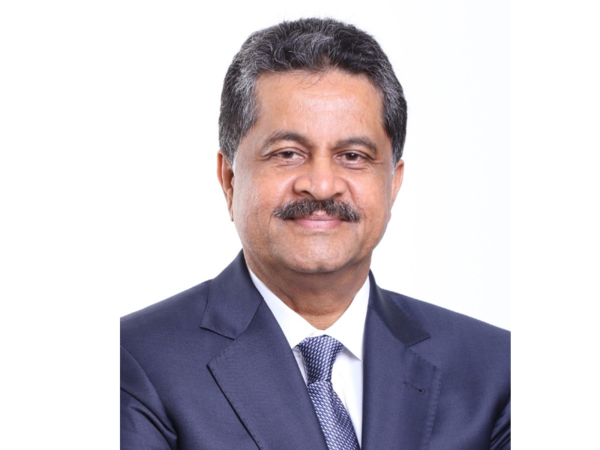 Dr. Thumbay Moideen-founder president of Thumbay Group
Recently, the 'Academic Team' at Gulf Medical University unveiled a long-term strategic growth plan of doubling its capacity in the next three to four years, aligning to future requirements and strategic direction of education policies laid down by the United Arab Emirates and thereby creating an Emirati healthcare workforce to serve the region.
Prof. Hossam Hamdy said that the university has developed a unique model in the form of the Gulf Medical University Academic Health System, showcasing on a global front that the future of medical education is 'systems' linking education, healthcare and research. "The shared philosophies of the six colleges under Gulf Medical University, its teaching hospital and the passion for supporting all-round excellence has helped in making many distinctive contributions to the overall community over the last two decades. In addition, our response to the COVID-19 pandemic has demonstrated the great value of our academic community and the strengths of our basic, convergent and translational science."
In this world of knowledge and aspiration, the Gulf Medical University has scaled-up innovation and research to create a favorable ecosystem for the learners. The institute aims to further reinforce links with overseas partners that provide complementary expertise to assist faculty and student researchers that are exploring studies on better health interventions, artificial intelligence, machine learning, and virtual and augmented reality-which shall, in all possibility, lead to broader impacts on human health and well-being. Moreover, Gulf Medical University's four academic staff members have been included in the list of the top 2% of scientists in the world, as per the 2022 data released by Stanford University. Through these systematic approaches, the Gulf Medical University is delivering state-of-the-art methods in health professions-driven growth story-where continuous up-skilling is the need of the hour in the face of new researches and technological evolution.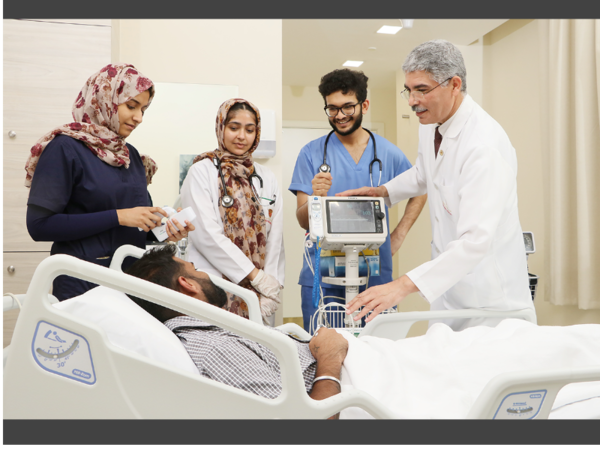 In terms of advancing healthcare in the UAE and globally, Gulf Medical University has launched the establishment of the first liquid biopsy facility in the region, the zebra fish and a platform for drug discovery and development. This has led to achieving its position as a leader in research in medical education in UAE and the entire region with 70% of all papers published in medical education in the UAE coming from GMU.
Additionally, students gain from having ample chances to display their accomplishments through extracurricular activities, inter-professional training, sporting, and cultural events that prepare them to be multidisciplinary experts. Other advantages for the students include access to and Thumbay network of academic hospitals daycare, Labs, Pharmacies, clinics, technological platforms and an outstanding infrastructure for research on IMA, unmatched quality at 8 hospitals, 10 clinics, 5 labs, 48 pharmacies, and a total of 700 beds; tie-ups with other local entities as clinical training sites with over 400 qualified faculty, doctors, and adjunct faculty who provide one-on-one clinical training to students and quality care to UAE patients.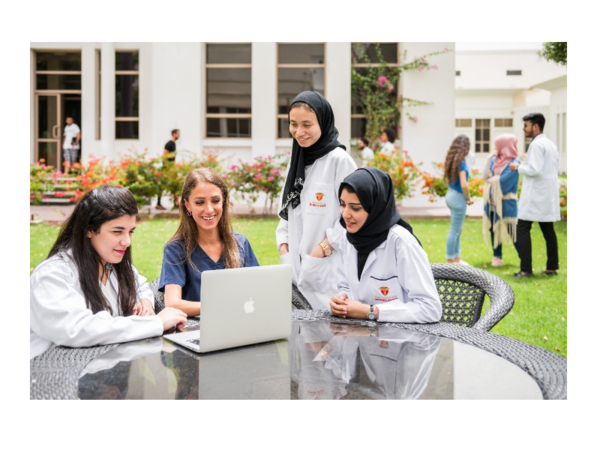 Since its inception, more than 3000 students have graduated from the university, advancing their career and securing successful positions including CEOs, COOs, Medical Directors and Heads of Departments in the healthcare and research across the Middle East, Africa, South Asia, Europe, North America and Australia. To name a few, GMU's collaboration with International Federation of Red Cross and Red Crescent Societies (IFRC) has led to humanitarian learning in healthcare to create a model youth force in the country that will be equipped with all the basic skills and knowledge to fight any emergency crisis as per international standards. In addition, Gulf Medical University has also started the University of London International Foundation Program, emerging as the only partnered center in the UAE region to offer a comprehensive, full-time nine-month program designed to prepare students for science-focused undergraduate degrees.
Besides, Gulf Medical University has won several global recognitions such as Forbes, Dubai Quality Award, QS Awards, QS Reimagine WRC Leaders and Ranking from QS University Rankings, Times Higher EducationImpact Rankings for 2023, placing placed the university among top health professions education institutions in the region and globally.
Disclaimer: Content Produced by Gulf Medical University