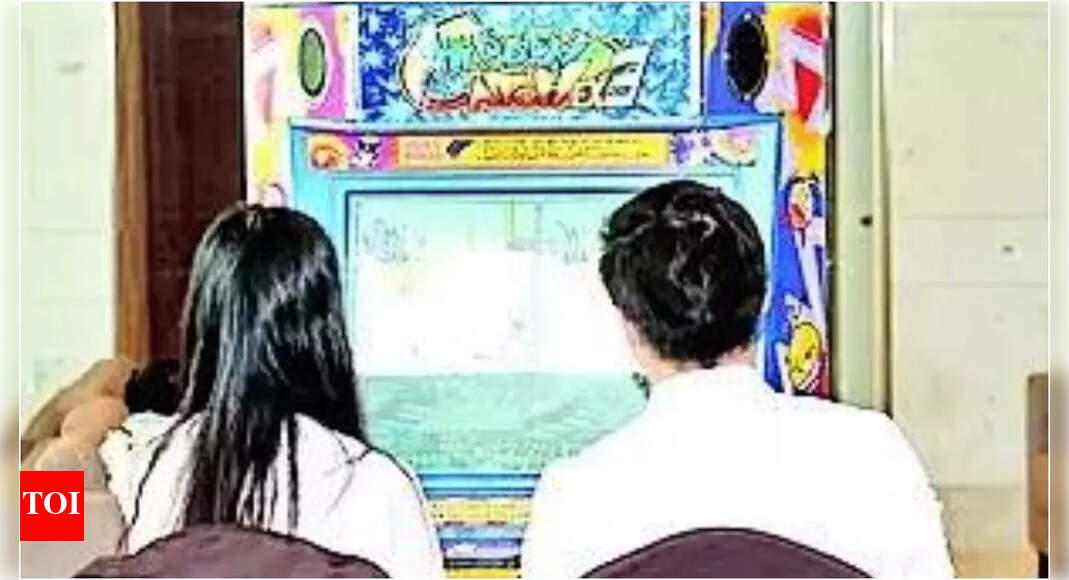 SEONGNAM: The hotel ballroom was filled with pink balloons, the sound of love songs and 100 singles gathering for a night of wine, getting acquainted and – fingers crossed – romance. Before one knew it, five hours had flown by at the mixer for 50 men and 50 women, held in a city just outside
Seoul
. Playing matchmaker was none other than the city government.
A growing number of cities across South Korea are sponsoring blind-dating events such as these for singles, desperate to prod young adults onto a track for marriage and family as the country has recorded the world's lowest fertility rate for three years in a row.
The cities say the problem is that young people just do not want to get married – or have the babies that would follow in a country where only 2% of births are outside marriage.
"A negative attitude toward marriage is continuing to spread in South Korean society," said Shin Sang-jin, mayor of Seongnam, the city next to Seoul that recently hosted the matchmaking event. "I think it's the local governments' role to create the conditions for people who do want to get married to find their partners."
Many South Koreans, though, say the real obstacles to raising the birthrate are the staggering costs of child care, unaffordable homes, slim job prospects and crushing work hours – and that blind-dating events do little to address these issues. Women, in particular, say they have been discouraged by the prevalence of discrimination against working mothers. Others say that by trying to play matchmaker, the government is being too intrusive in reproductive choices.
But the blind-dating events have proved popular. Seongnam got more than 1,000 applications for only 100 spots for its events this month. And participants have given the mixers rave reviews. While the proportion of people getting married has declined worldwide, it has plummeted especially far in South Korea. There were 6 marriages per 1,000 people in the US in 2021, compared with 3.8 per 1,000 people in South Korea. Fewer births have come along with that statistic in South Korea. In 2022, the country's fertility rate – the average number of children born to a woman of reproductive age – declined for the seventh straight year, to 0.78, prompting officials to scramble for ways to avert a population crisis. Seongnam, a city of about 1 million people, has allocated about $192,000 of its budget for such events. "What we liked to see was the young people smiling and blushing," said Kang Mi-jeong, head of the team.