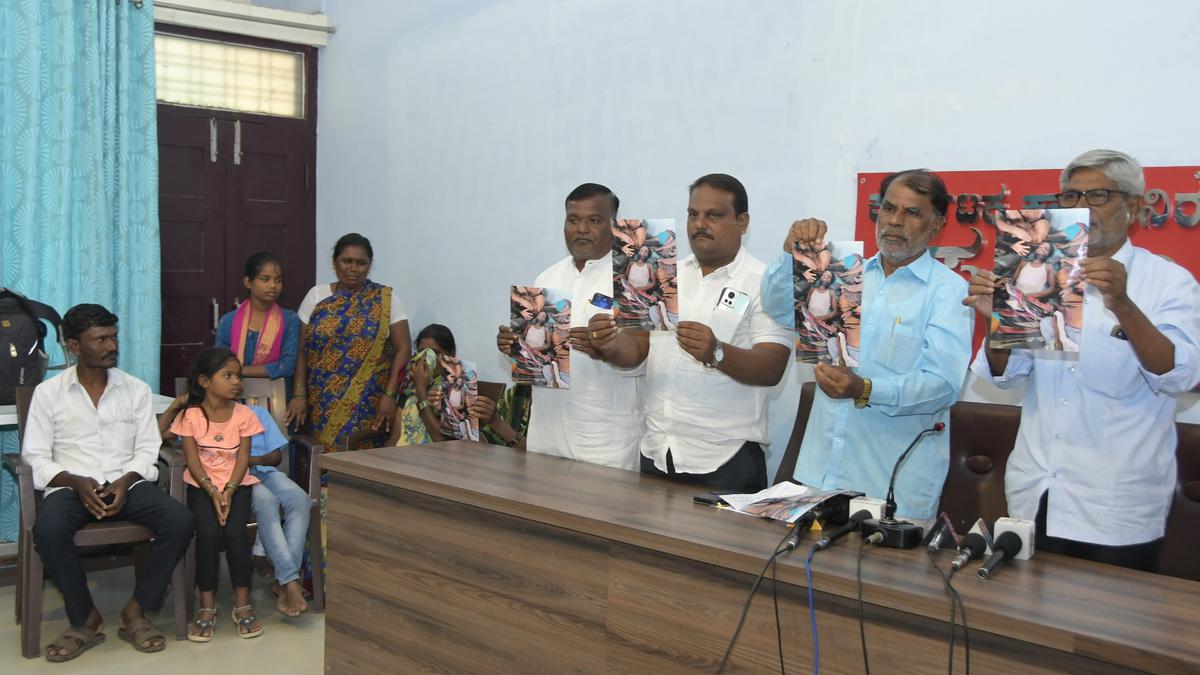 Dalit Sangharash Samitigala Ikya Horata Chalana Samiti has said that the Jewargi Police have obtained "false statements" from a victim's family members putting them under duress in an attempt to portray the case of a 31-year-old Dalit man, who ended his life at Gounalli village in Jewargi taluk of Kalaburagi district after being harassed and assaulted by private moneylenders, as a case of death due to snakebite.
Samiti president Arjun Bhadre, addressing presspersons here on Tuesday, said that the victim, Basavaraj Jivanagi, a resident of Gounalli village, borrowed ₹5,000 loan from a local resident, Shekarappa Pujari, in July last year. Later, the moneylender forced Jivanagi to repay the loan amount totalling ₹43,000, including an exorbitant interest totalling ₹38,000, for a year (in June 2023).
Unable to bear the constant torture and threat from Shekarappa Pujari, Jivanagi hanged himself to death at his house on June 20 this year.
Accusing the police of making a blatant attempt to subvert law by registering a suicide case involving a Dalit as a case of death by snakebite, Mr. Bhadre demanded that the government conduct a thorough investigation of the FIR itself.
Jivanagi was stressed out as he was being harassed by Shekarappa Pujari for the last one year. The police had recovered a scratched paragraph of a suicide note with Jivanagi's signature purportedly written on April 4, 2023, in which he held Shekarapppa Pujari responsible for his extreme step.
Mr. Bhadre said that even after the death of Jivanagi, the harassment meted out by Shekarappa Pujari to the bereaved family members did not end. The accused and his family members thrashed the family members of Jivanagi on June 3, when they visited Shekarappa Pujari's house to enquire about the loan amount to be paid.
Though a case was registered against nine members at Jewargi Police Station, the police arrested only two members, Shekarappa Pujari and his son, Gurappa.
The samiti members demanded that the State government provide security to the victim's family members and also take action against the policemen concerned for tampering with the case.
(Those in distress or having suicidal tendencies can call Arogya Sahayavani on Ph: 104 for help.)