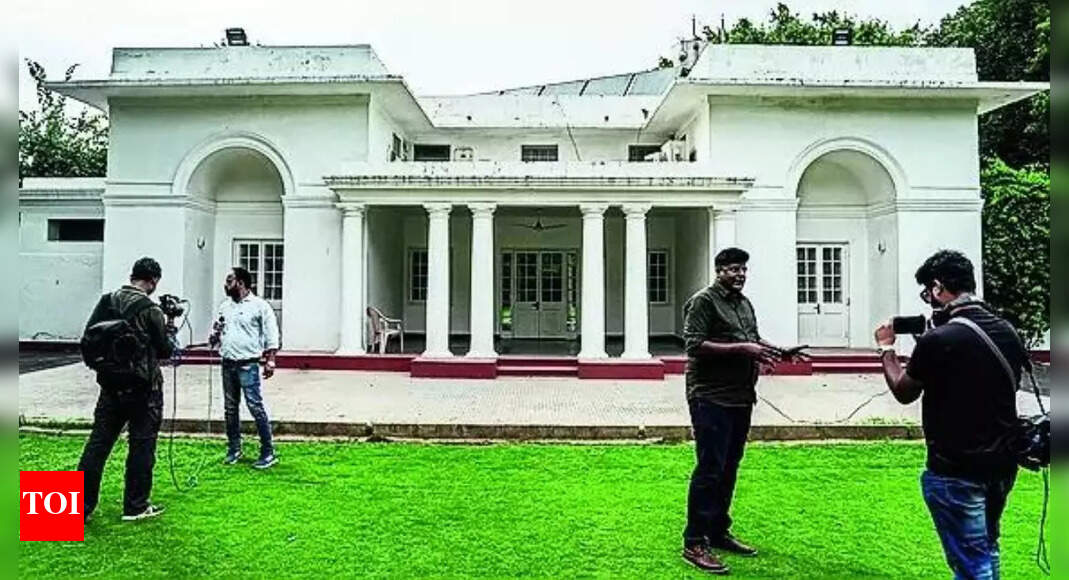 NEW DELHI: The
Lok Sabha
House Committee re-allotted the 12, Tughlaq Lane bungalow to Congress leader
Rahul Gandhi
after his membership as a Lok Sabha MP was restored on Monday.
Responding to how he felt after getting back the house where he lived since 2004, Gandhi said, "Mera ghar pura Hindustan hai (The entire country is my home)."
Barely a day after Gandhi was disqualified from the Lower House on March 24, he was served a notice to vacate the official accommodation. While vacating the bungalow he had said he was paying the "price for speaking the truth" and had moved in with his mother Sonia Gandhi at 10, Janpath.
Later there were reports that the Congress leader was to shift to a house in East Nizamuddin in Delhi.
Earlier when Gandhi was served notice to vacate the bungalow, Congress leaders had pointed out that the time taken for sending an eviction notice was often much longer in some other cases while citing example of how former leader of opposition in Rajya Sabha Ghulam Nabi Azad retained the official bungalow months after his retirement. tnn