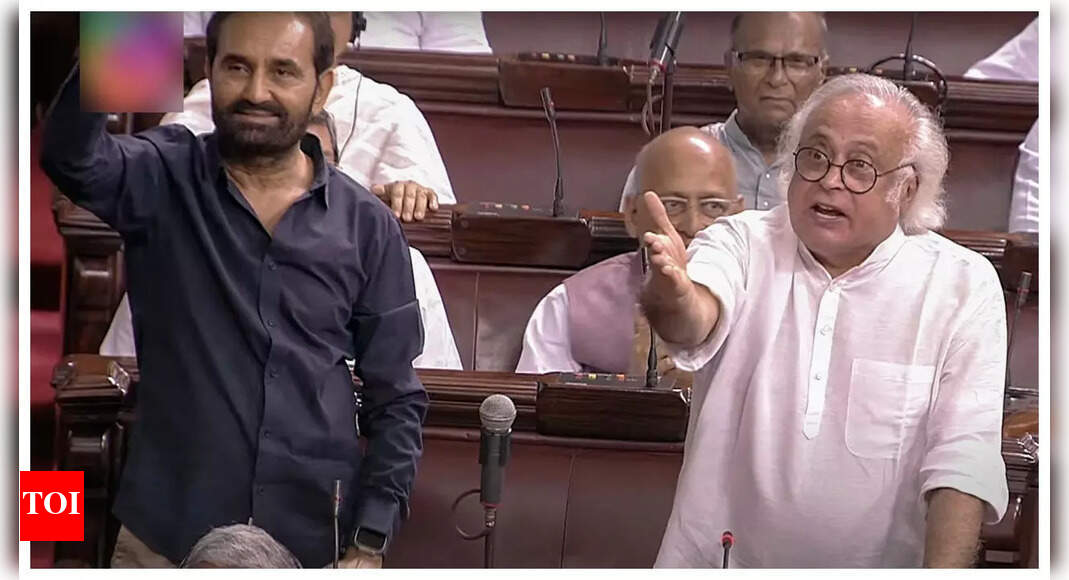 NEW DELHI: The Congress on Thursday alleged that the Modi government does not want a debate on Manipur in the Rajya Sabha as it is "obstinate" and following the "my way or the highway" approach.
Opposition INDIA bloc members in the Rajya Sabha on Thursday proposed a discussion on Manipur under a rule that requires a resolution to be passed in the House, but MPs of the ruling alliance opposed their demand for the Prime Minister's presence, forcing an adjournment in the pre-lunch session.
The opposition parties had till now been calling for a debate under Rule 267, which entails voting, and a statement by Prime Minister Narendra Modi. The government has been insisting since the start of the Monsoon session of Parliament on a short-duration discussion under Rule 176, which does not involve voting or any minister replying to the debate.
In a tweet, Congress general secretary Jairam Ramesh said, "In the Rajya Sabha today three MPs belonging to INDIA parties — Tiruchi Siva of DMK, Elamaram Karim of CPM and Binoy Viswam of CPI — submitted a motion on? Manipur under Rule 167 to get a meaningful discussion on the subject going in the Council of States."
"The chairman is making every effort to break the logjam. INDIA parties have even offered to sit with those deputed by the BJP to arrive at a mutually acceptable draft if need be. But the Modi government is obstinate — it is simply my way or the highway," Ramesh said on X, formerly known as Twitter.
"Clearly, it does not want a debate. And of course, it is adamant that the PM will not speak on Manipur in the Rajya Sabha," the Congress leader alleged.
On Thursday, leader of opposition in the Rajya Sabha Mallikarjun Kharge requested chairman Jagdeep Dhankhar to allow a discussion under Rule 167 in the presence of the Prime Minister.
As the treasury benches protested this, Kharge quipped, "What will happen if the Prime Minister comes to the House? Is he 'parmaatma' (almighty). He is no God."
This led to a ruckus in the House, forcing the chairman to adjourn the proceedings till 2pm.