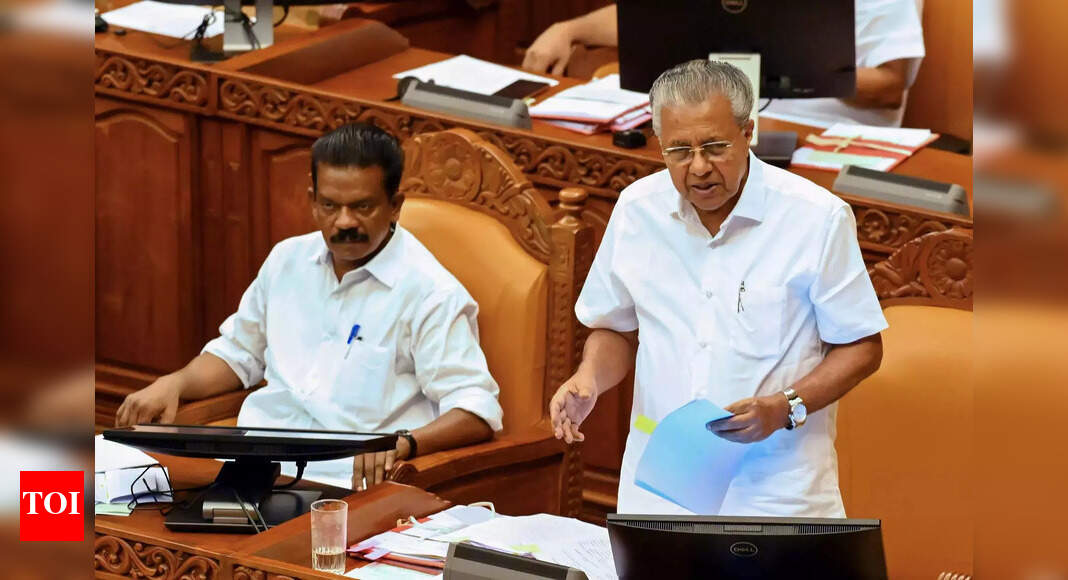 THIRUVANANTHAPURAM: The
Kerala
assembly on Wednesday passed a resolution asking the Union government to change the name of the state to Keralam in the Constitution and other documents.
"The name of our state is Keralam in Malayalam. The state was formed based on its language on November 1, 1956. The need to unite Kerala for Malayalam-speaking communities was very evident since the time of the freedom struggle. But, our state is listed as Kerala in the First Schedule of the Constitution," stated the resolution moved by CM Pinarayi Vijayan under Rule 118.
The resolution was adopted unanimously.