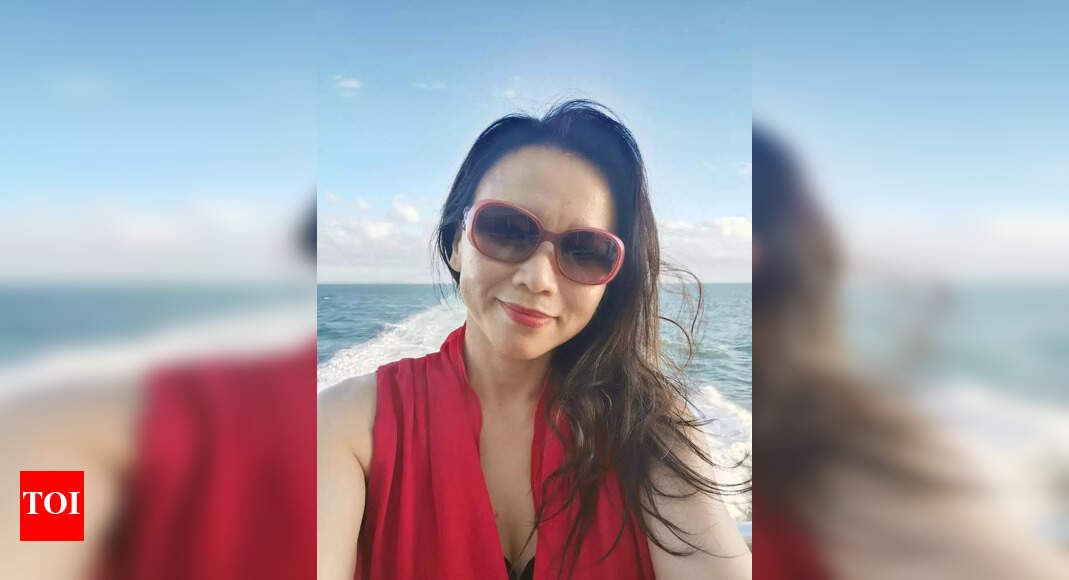 An Australian journalist detained in China for three years on espionage charges said in a letter dictated to a diplomat in Beijing that she misses walks in nature and especially her children.
"I miss the sweet encounters of wildlife in Australia, the seasalt whirling in my ear, the sand between my toes," said Cheng Lei, a former anchor for Chinese state media who was tried on national security offenses at a closed-door hearing last year.
"I miss the sun. In my cell, the sunlight shines through the window but I can stand in it for only 10 hours a year," Cheng said.
She closes the letter with: "Most of all I miss my children."
Cheng, who has a young girl and boy, was detained in August 2020 after then-Australian Prime Minister Scott Morrison called for an independent probe into the origins of the coronavirus, a move China saw as a challenge to its national sovereignty. It is unclear whether the two events were connected but the arrest sparked concern that Beijing had targeted her to exert pressure on Canberra.
China detained two Canadians after Huawei Technologies Co.'s Meng Wanzhou was arrested in Canada in 2018 as part of a US investigation. It then released the men and celebrated after the executive was sent back to China.
Ties have warmed since Morrison lost office in 2022 and a Labor government was elected, with Beijing starting to remove some of the punitive trade actions it introduced. There's been speculation that warming relations could lead to Cheng's sentencing and possible return home, but so far that hasn't happened.
Australian Foreign Minister Penny Wong said in a statement Friday that her country "has consistently advocated for Ms Cheng, and asked that basic standards of justice, procedural fairness and humane treatment to be met." Those efforts would continue, Wong added. China has in the past told Australia not to interfere in its court proceedings.
Australian Prime Minister Anthony Albanese later told reporters that the issues regarding Cheng should be resolved and that he's raised it in talks with Xi. "They should be resolved by Cheng Lei not being kept in detention in the way that she has," he said.
Albanese added that Cheng's release isn't a condition for a possible visit to China this year. He has said he wants to visit the Asian nation but no date has been set.
China's Foreign Ministry didn't immediately respond to a request for comment on the matter.
Australian Broadcasting Corp television said it received a copy of a statement Cheng dictated to an Australian consular official in Beijing that was given to her partner, Nick Coyle.
"I relive every bushwalk, river, lake, beach with swims and picnics and psychedelic sunsets, sky that is lit up with stars, and the silent and secret symphony of the bush," Cheng said in the letter.
"Every year the bedding is taken into the sun for 2 hours to air, when it came back last time, I wrapped myself in the doona and pretended I was being hugged by my family under the sun."