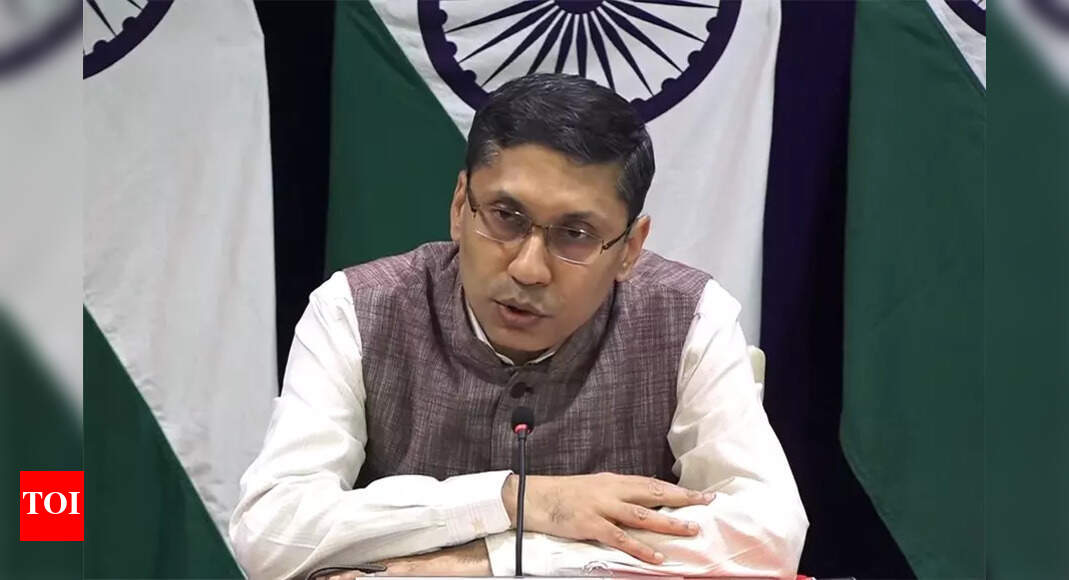 NEW DELHI: India on Friday said the theme of its G20 Presidency — 'One Earth, One Family, One Future' — is based on the country's civilisational ethos of 'Vasudhaiva Kutumbakam' and it has received widespread support.
The comments by External Affairs Ministry Spokesperson Arindam Bagchi came when asked about reports that China has opposed New Delhi using the Sanskrit phrase in G20 documents on the ground that English is the only official language at the grouping.
"I would not like to comment on the media report itself. But let me just say that the working language of the G20 meetings is English," he said during his weekly media briefing.
"As you are aware the theme of our G20 Presidency in English is — One Earth, One Family One Future. This is based on our civilisational ethos of 'Vasudhaiva Kutumbakam' which has received widespread support and permeates many of the initiatives that India has brought onto the G20 agenda," he said.
"And this also finds reflection in the G20 logo which has the words in Sanskrit as well as in English. I would just leave it at that," Bagchi said.
'Vasudhaiva Kutumbakam' means 'the world is one family'.
It is learnt that China, in one of the recent G20 meetings, opposed use of the phrase 'Vasudhaiva Kutumbakam' arguing that Sanskrit is not an official language for communication at the grouping. The G20 or Group of 20 is an intergovernmental forum of the world's major developed and developing economies.
The members represent around 85 per cent of the global GDP, over 75 per cent of the global trade, and about two-thirds of the world population.
The grouping comprises Argentina, Australia, Brazil, Canada, China, France, Germany, India, Indonesia, Italy, Japan, the Republic of Korea, Mexico, Russia, Saudi Arabia, South Africa, Turkey, the UK, the US and the European Union (EU).
As the grouping's current president, India will host the G20 summit next month in New Delhi.