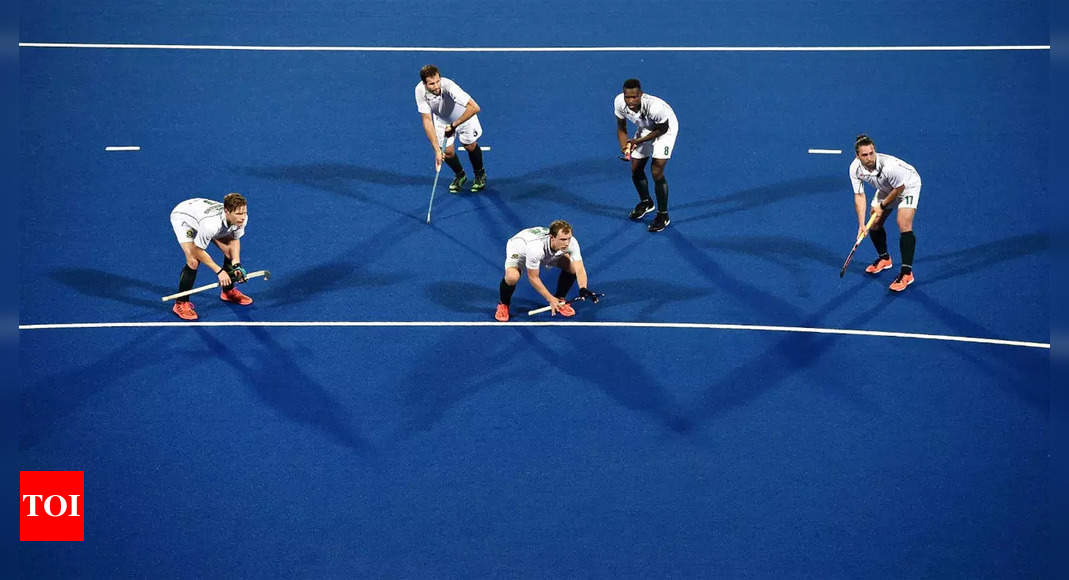 CHENNAI: After voices of opposition against the trial of new penalty-corner rules offered by the International Hockey Federation (FIH) in July, the sport's apex body announced here on Friday that it has abandoned the trials with immediate effect.
FIH president Tayyab Ikram, who is in Chennai for the Men's Asian Champions Trophy, made the official announcement during half-time of the first semifinal between Malaysia and South Korea.
"The FIH has decided to put on hold and even abandon the trial of (new) penalty-corner rules, particularly the format we had proposed. We have abandoned that," said the FIH boss.
"I have already instructed to have a re-evaluation on the further options, and we are in big favour to keep the penalty corner in the same format. If it will be a different change…it will be with more dynamic ways. But in any case we will not compromise on any measure that will lead to dangerous play and which will challenge the safety of our athletes," added Ikram.
"There was no pressure at all (to stop this trial). It is a genuine evaluation," he added. "The penalty corner not only enhances goal-scoring but also adds glamour to our sport."
The FIH later said in an official statement: "Discontinuing this trial does not stop the process of reviewing and evaluating different options for possible changes to enhance the safety of our athletes and collecting the required data, but it has been concluded that at this stage, further consultation is sensible before doing relevant and meaningful testing of possible changes."
The statement also included further comments of FIH president Ikram, which read: "I think it is wise for us not to proceed with this trial, because we must protect the original characteristics of the penalty corner. Athlete safety must not be compromised, but the penalty corner is such an integral and iconic part of our game that we must be very considerate and careful when we explore changes to it.
"Therefore, I have initiated a re-evaluation and further evaluation to design a trial that will protect the original form of the penalty corner, while we also continue to work on enhancing athlete safety in our game and especially in the penalty-corner situation."
WHAT ARE THE CURRENT PENALTY CORNER RULES?
In the prevailing PC rules, the injector pushes the ball from the baseline to the top of the striking circle (commonly called the 'D'), where a player dead-stops it just outside the circle, allowing the flicker to drag it inside the circle and unleash flicks that can touch speeds in the vicinity of 120 kmph and more.
With the danger of aerial flicks hitting and seriously injuring a defender, protective equipments like face masks, gloves, etc., are allowed to be worn by the defenders, who have to then remove these and throw them out of the playing area after the set piece has either resulted in a goal or has been foiled.
WHAT WERE THE NEW RULES OFFERED FOR TRIAL?
To improve the safety quotient, the FIH had offered to trial a tweaked form of the PC routine.
Titled '5m Out' by the FIH, the proposed rule stated: "The ball must travel at least 5 metres outside of the striking circle, beyond the 5-metre dotted circle, before a goal can be scored. The number of defenders remains the same at five. All attackers except for the initial injector must start 5 metres outside the circle (dotted line). No restriction on height of the shots at goal once the ball has travelled outside the 5-metre dotted line and returned inside the circle."