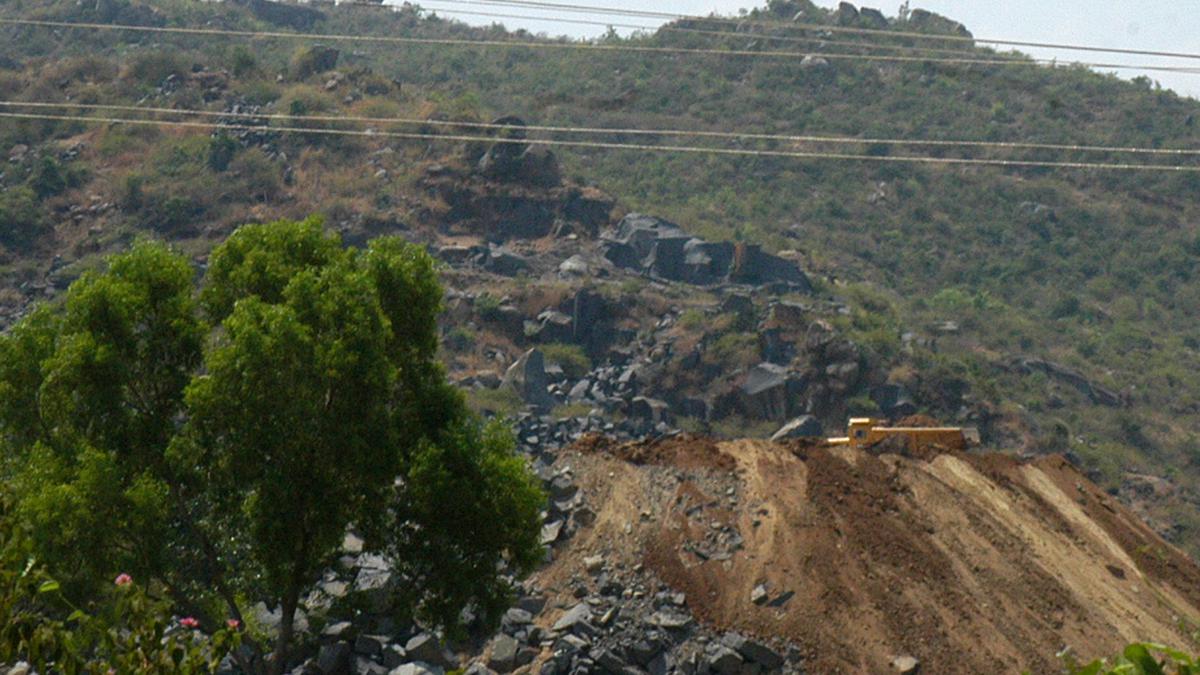 1. Mining Engineering Division Board, The Institution of Engineers (India), Karnataka State Centre, is organizing the inaugural function of national convention of mining engineers, and national seminar on amended mines regulations, and its impact on mining industry. Minister for Mines and Geology and Horticulture, Government of Karnataka, will inaugurate the convention. Deo Kumar, Deputy Director General of Mines Safety, Southern zone, Bengaluru will be the guest of honour. Prof. Netai Chandra Dey, Chairman, Mining Engineering Division Board, IEI, will preside over the event that will be held on the IEI premises on Dr. Ambedkar Veedhi, at 10 a.m.  
2. BBC Media Action is organizing a programme on 'Coffee with recyclers' activity, and the unveiling of the art installation, as a part of the #Infacluables campaign. Kannada film actress Bhoomi Shetty will host the event at Christ University, Hosur Road, Bhavani Nagar, S.G. Palya from 1 p.m. to 2 p.m.  
3. University of Wolverhampton, Bengaluru City University and Government of Karnataka are jointly organizing an international workshop on 'Delivering Digital Health Strategies: Ayushman Bharath Digital Mission'. The event will be held at The Energy and Resources Institute, 4th Main Road, Domlur II Stage, Domlur, from 10 a.m.  
4. Survey Cultural Academy is organizing Dr. U.R. Ananthamurthy Rashtriya Kala Pratibotsava today. The event will feature, dance, folk songs, talk, and seminar. It will be held in Ravindra Kalakshetra on J.C. Road, from 10 a.m. 
From north Karnataka
1. Chief Minister Siddaramaiah to inaugurate veterinary college in Athani of Belagavi district, and launch development works, at 11 am. 
2. Minister for Forest, Ecology and Environment Eshwar Khandre will inaugurate State Government's ambitious 'Gruha Jyothi' scheme in Bidar district. 
3. Minister for Rural Development and Panchayat Raj Priyank Kharge will chair review meeting with officials of various departments in Kalaburagi 
4. Press meet by Karnataka Rajya Raita Sangha in Yadgir at 12 noon. 
From south Karnataka 
1. Parade of recovered stolen goods and valuables by Mysuru district police at District Armed Reserve ground in Mysuru. 
2. Writer and scholar Rahamat Tarikere to inaugurate seminar on 'Aspirations of the freedom movement and contemporary challenges', organised by Centre of Gandhian Studies, University of Mysore. 
From coastal Karnataka 
1. Speaker U.T. Khader inaugurates 46th State-level students' project exhibition and seminar organised by Karnataka State Council for Science and Technology. Ashok M. Raichur, Secretary, KSCST and Professor, Department of Materials Engineering, IISc. delivers keynote address. Venue: Alva's Engineering College, Moodbidri, 10.30 am  
2. Minister in-charge of Dakshina Kannada Dinesh Gundu Rao launches Gruha Jyothi scheme in Puttur, 12.30 p.m.