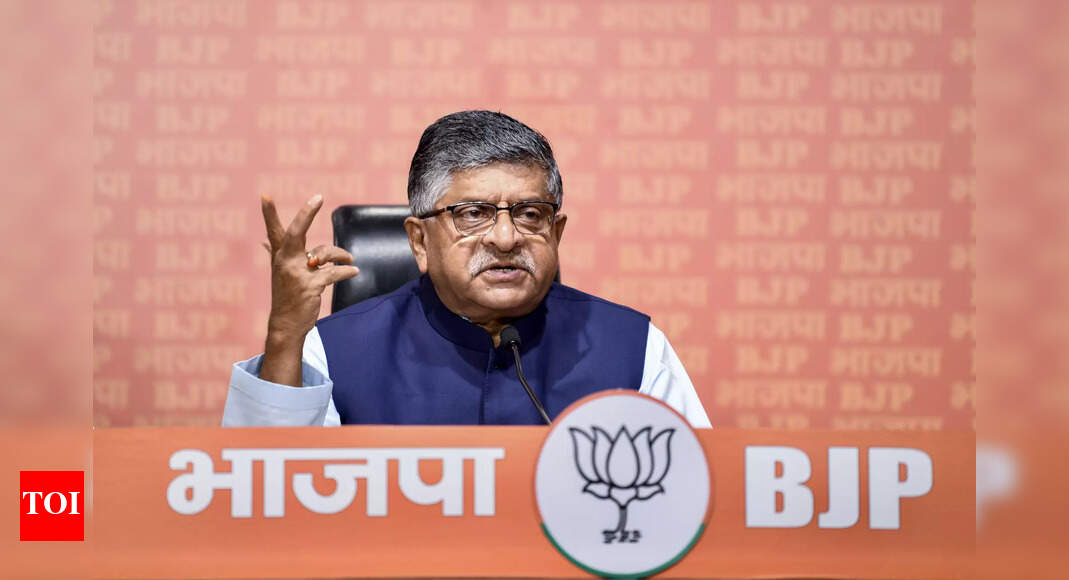 NEW DELHI: The
BJP
on Saturday asked
Rahul Gandhi
if he expected the armed forces to resort to shooting at Indians in violence-hit
Manipur
and claimed the Congress leader does not have any trace of democracy in his mind.
Noting that Gandhi had claimed that armed forces can restore peace in the state within days if allowed, BJP leader and former Union minister Ravi Shankar Prasad wondered if he wanted what his grandmother and then prime minister Indira Gandhi had done by ordering the Air Force to drop bombs in Aizawl in the 1960s.
The Congress has said the Air Force was then used to target armed militant groups.
Prasad asked, "Does Rahul Gandhi expect armed forces to fire upon Indians in Manipur? Or should they spread harmony and work to unite Indians."
He noted that there is a lot of tension in the state between two groups and accused Gandhi of delivering an inciting speech in Parliament.
Though some of his controversial references were expunged in Lok Sabha, Gandhi reiterated his allegation at a press conference against the government that its politics had led to the "murder" of Bharat Mata in Manipur.
He neither understands the country nor its politics, Prasad said.
The BJP leader also accused the opposition of behaving in an "utterly irresponsible" manner during the Monsoon session of Parliament by disrupting it frequently.