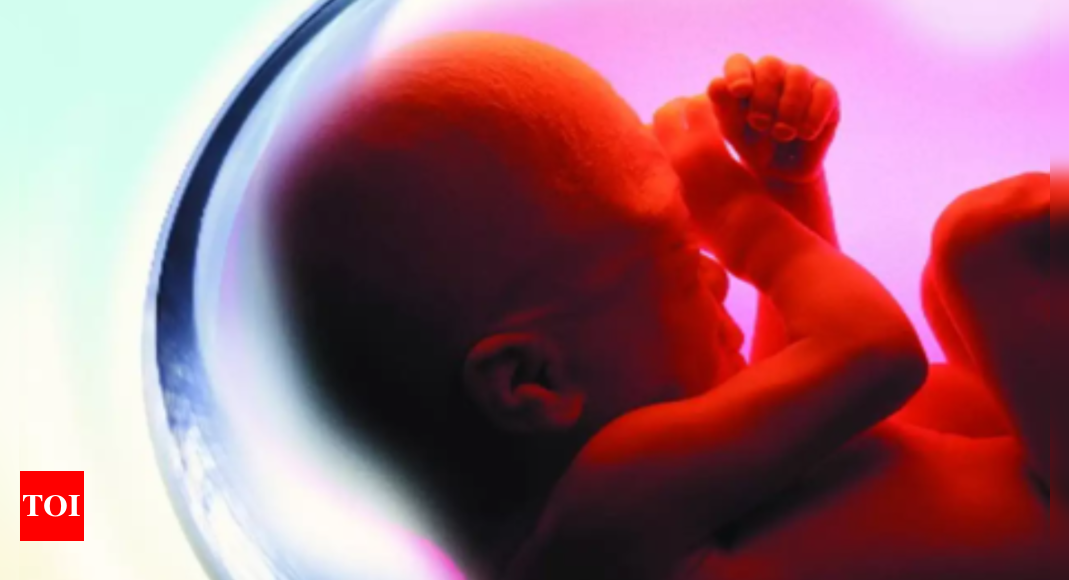 MUMBAI: A peculiar trend has been noticed in cases of medical termination carried out in advanced stages of pregnancy: At least three babies were born alive after their mothers underwent the procedure in the past two months in Mumbai. Lawyers and doctors, though, told TOI live births after MTP have taken place earlier too.
"It's a paradox that women go for medical termination of pregnancy and there is a live birth that is left to the state," said human rights lawyer Aditi Saxena. The Bombay high court had, while hearing a case in April 2019, directed that the state is responsible if an abortion after 20 weeks fails and the parents refuse to raise the child.
Dr Nikhil Datar, a city gynaecologist who moved courts in 2008 to seek an increase in the abortion deadline from 20 to 24 weeks, called it "wrong". Permission for medical termination is given for fetuses that have anomalies. "They are born prematurely due to the MTP, and succumb after a few days or so in the NICU," he said.
The international norm is to perform a feticide and deliver a dead baby after medical termination. "The UK's Royal College of Obstetricians and Gynaecologists recommend a potassium chloride injection in the fetal heart prior to termination," he said. MTP is done only after confirming fetal demise.
Incidentally, before the MTP Act was amended in the year 2021 for the second time, the Indian health authorities had in 2017 issued a guidance note for medical boards for termination of pregnancy beyond 20 weeks of gestation. Hundreds of women had moved various courts seeking permission to terminate their pregnancy after detecting anomalies in the 20th week.
The guidance note has an elaborate para on 'stopping fetal heart beat'. It states an ultrasound-guided procedure may be required so that the fetus is not delivered alive. The note also cited the Royal College of Obstetricians and Gynaecologists recommendation to give 2-3ml of strong (15%) potassium chloride injection in the fetal heart prior to termination.
MTP is advised only after fetal demise is confirmed by an ultrasound scan around 60 minutes later.
In fetuses under 20 weeks of gestation, the birthing process is so harsh that they are unlikely to survive.
"But after the MTP Act amendment in the year 2021 and new rules were spelt out, this guidance note has been forgotten, it seems," said a doctor.
A lawyer said that it is the job of the medical board (which grants permission for an MTP) to bring such guidelines to the notice of high court judges.
"But has the state conducted any workshops to update doctors on these details?" he added.
There is more. Medical boards in the state rarely have a fetal expert though the law stipulates it.
"Most public hospitals where medical boards function don't have a fetal expert. It is their duty to enrol a fetal expert from the private sector to guide them about the fetus's health," said Saxena.
Dr Datar said that medical boards comprise a gynaecologist, paediatrician and radiologist.
"Apart from a gynaecologist, the others are not exposed to the MTP law. The idea is to look for a gross anomaly and approve termination, but what happens when the fetus is born alive and put on a ventilator. The need of the hour is to expand the scope of the amended MTP Act to include ways to terminate heartbeat, the doctor further said.