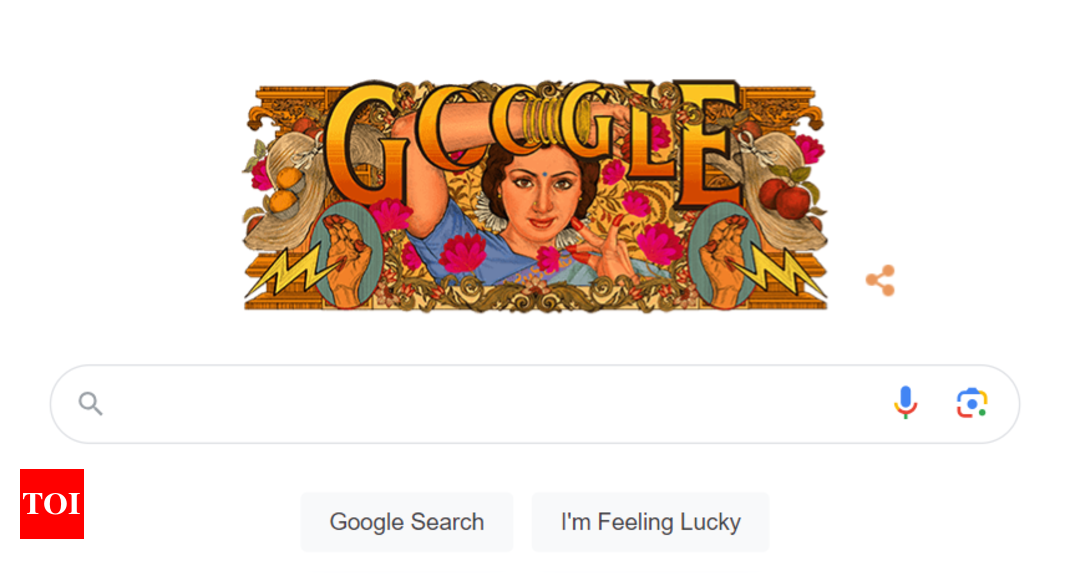 NEW DELHI: Paying tribute to the iconic Indian actress,
Google
on Sunday dedicated a creative doodle to
Sridevi
on her 60th birthday. Illustrated by Mumbai-based artist Bhumika Mukherjee, the doodle celebrates the renowned actress' journey to success.
Sridevi's remarkable career spanned four decades and encompassed nearly three hundred films, illuminating the vast canvas of Bollywood's dramas and comedies. Notably, she often stood as the sole female protagonist in an industry traditionally dominated by men.
Sridevi was born on this day in 1963 in what is now Tamil Nadu, India. Her love for cinema ignited during her childhood, leading her to make her acting debut at the tender age of four in the Tamil film "Kandhan Karunai." She mastered multiple South Indian languages, enabling her to conquer various regional film industries across India, including Tamil, Telugu, and Malayalam.
In 1976, Sridevi achieved nationwide acclaim through her portrayal of the lead character in K Balachander's "Moondru Mudichu." Following this triumph, she and her co-stars soared to even greater fame, amassing a string of hits such as "Guru" and "Sankarlal." Her magnetic presence rendered her the reigning luminary of Tamil cinema, capturing the attention of Hindi film producers as well.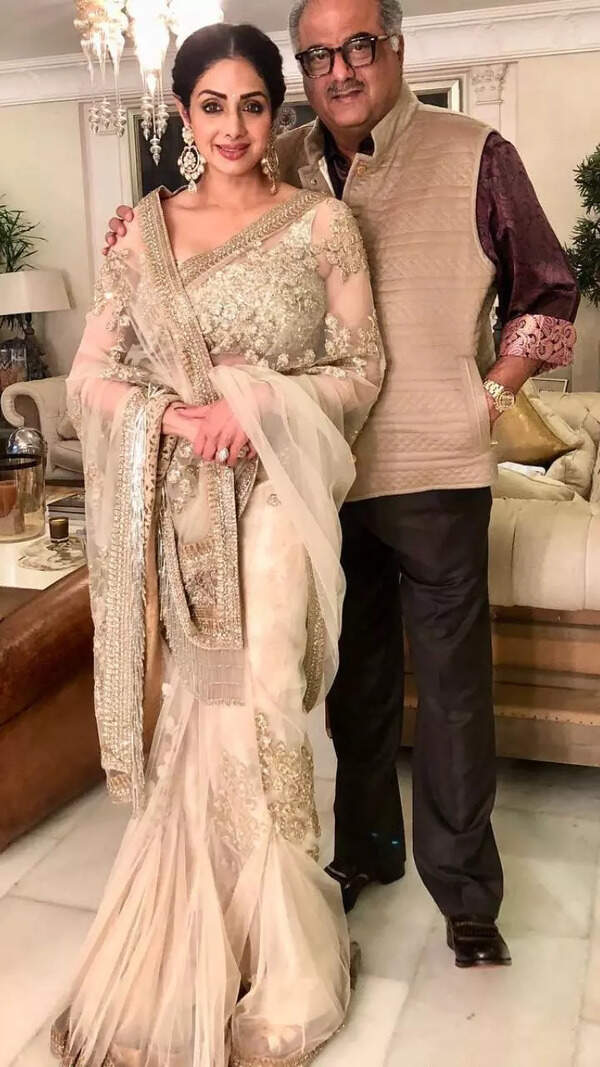 Her crowning moment in Bollywood came after her starring role in the action comedy "Himmatwala," propelling her to iconic status and making her a pivotal draw at the box office. Across the ensuing decade, Sridevi headlined successes like the poignant romantic drama "Sadma" and the uproarious comedy "ChaalBaz." A remarkable feat, she stood as one of the rare Bollywood actresses to headline blockbusters unaccompanied by male co-stars, challenging the industry's long-standing male-centric tradition.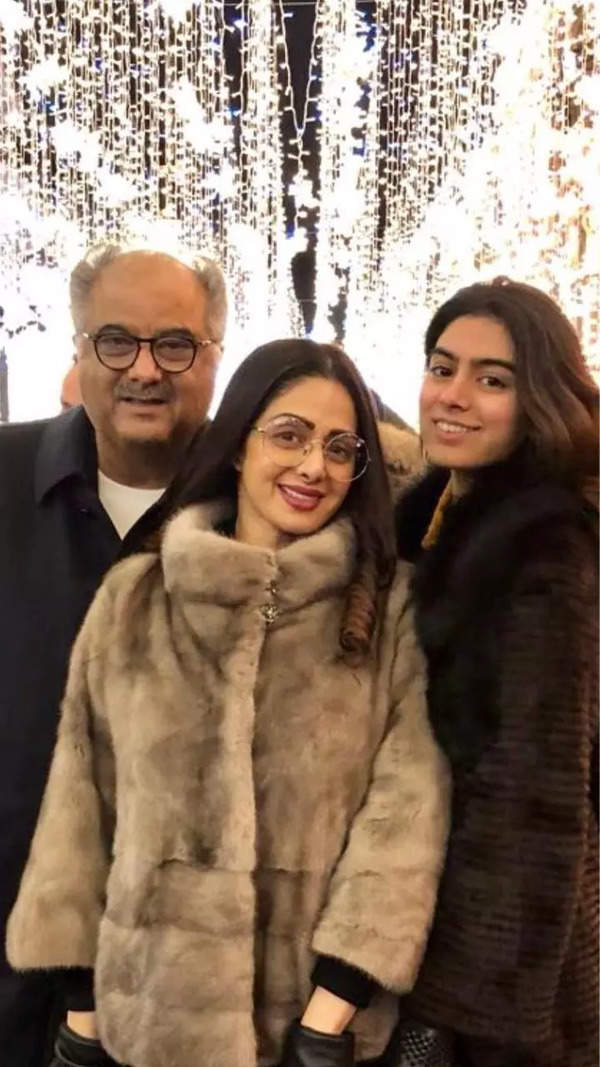 Taking a hiatus in the early 2000s, Sridevi resurfaced in the realm of television with shows like "Malini" and "Kaboom," followed by her inclusion on the board of directors of the Asian Academy of Film & Television. In 2012, her triumphant return to Bollywood as a lead was marked by "English Vinglish," reinstating her as a reigning actress after her extended break. Notably, she was bestowed with the prestigious Padma Shri by the Indian government. In 2017, her riveting performance as a fierce and protective mother in the crime thriller "Mom" earned her the esteemed National Film Award for Best Actress.
Sridevi indelibly altered the cinematic landscape by carving out new pathways for women to embrace leading roles in Indian cinema. Her legacy endures, securing her position among the most eminent actors of her era. On this special occasion, we extend our heartfelt birthday wishes to Sridevi!
Watch Google pays homage to late Bollywood actress Sridevi on her 60th birthday through a doodle