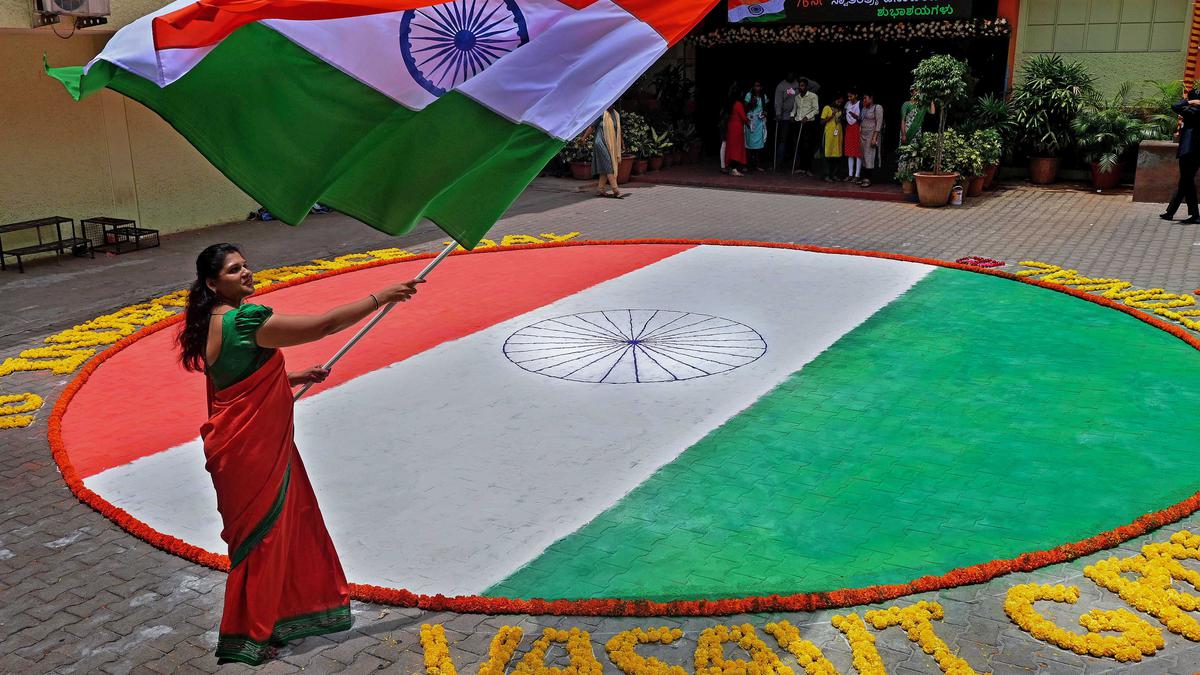 1. Chief Minister Siddaramaiah unfurled the national flag on the 76th Independence Day at Field Marshal Manekshaw Parade Ground on Mahatma Gandhi Road in Bengaluru. This was his first I-Day speech after taking over as Chief Minister in the second stint in the post. In his speech, he said, "Citizens of Karnataka are convinced that peace in society is inevitable for development and hence have rejected deliberate efforts of negative forces." He underlined the focus of the government on guarantee schemes to ensure overall development of people. District-in-charge ministers are presiding over I-Day events in all district headquarters.
2. Chief Justice of High Court of Karnataka Justice Prasanna B. Varale unfurled the flag on the High Court premises at 9 a.m.; Vice Chancellor Dr. M.K. Ramesh unfurled the flag at RGUHS premises in Jayanagar 4th T Block at 9 a.m.; Vice Chancellor of University of Agricultural Sciences Bangalore, Dr. S V  Suresh  unfurled the flag at its GKVK campus at 8.50 a.m.; Bengaluru City University Vice-Chancellor Prof Lingaraj Gandhi unfurled the flag at Central College premises on Dr. Ambedkar Veedhi, at 9 a.m.; Dr. Go Ru. Channabasappa, Chairman, Publishing Committee, Bharat Scouts and Guides, Karnataka unfurled the flag at an event organized by Bharat Scouts and Guides, Karnataka. 
3. Sapna Book House, on the occasion of Independence Day, will be releasing five books — Kannada Yuvajanatege Kaideevige written by Dr. K. Muralidhara and Ra. Nam Chandrashekar, Mayannara Maayanagari by Dr. D.V. Guruprasad, Bharatada Swatantrakke Horaadida 35 Ditta Mahileyaru, translated by Dr. P. Narayanaswamy, Tiruvugala Arivu by Jayaprakash Nagatihalli, and Urida Uuru by S.K. Ramesh. The programme will be held at Sapna Book House in Gandhinagar at 11 a.m.
4. Minister in charge of Mysuru district H.C. Mahadevappa opens his district office at the Deputy Commissioner's office premises in Mysuru.