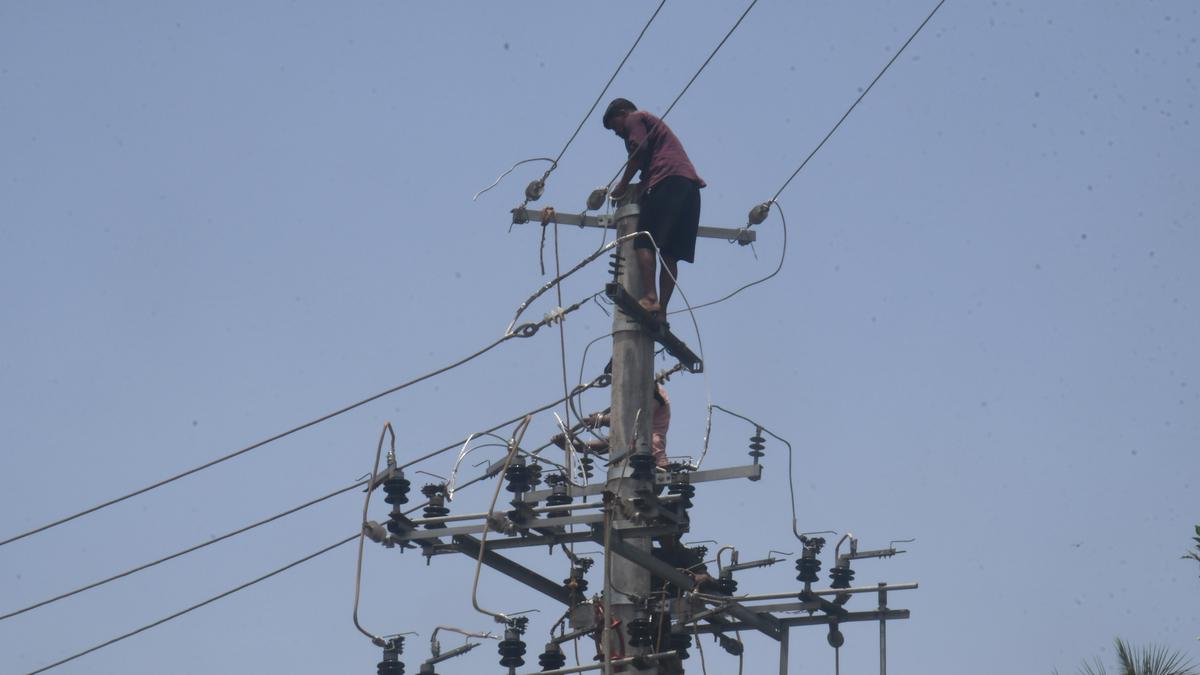 Customers of Mangalore Electricity Supply Company Limited (Mescom) have been facing inconvenience for the last fortnight following unscheduled power cuts varying from one hour to three hours.
"Erratic power cuts without prior intimation is upsetting. Our daily routine has been disrupted as we are in the dark about when supply will be restored," said Balakrishna Shetty, a resident of Mannagudda in Mangaluru.
It appears that only domestic consumers are impacted.
Gaurav Hegde from Kanara Small Industries' Association told The Hindu, "Industries in Dakshina Kannada district are not facing a problem of power cuts."
Residents blame Gruha Jyothi scheme
Democratic Youth Federation of India Dakshina Kannada district president B.K. Imtiyaz and secretary Santosh Bajal condemned the unscheduled power cuts by Mescom. "This amounts to giving from one hand and taking away from the other," Mr Imtiyaz said referring to the Gruha Jyothi, a State Government scheme to offer free power to eligible residents of Karnataka.
Claiming that Mescom officials do not explain the necessity of power cuts, they demanded a public notification explaining the reasons. Farmers, traders and the general public were affected by the unannounced power cuts.
Power cuts lasting from 30 minutes to one hour
Rights activist Dinesh Bhat from Puttur told The Hindu, "Puttur town and taluk have been facing unannounced power cuts ranging from 30 minutes to one hour at a time. When confronted, Mescom officials cite line fault."
"Udupi town too witnesses frequent power cuts, once in the morning, in the afternoon and at night," said Arunachala Hebbar, a resident.
"The situation is no different in Shivamogga town and district," said Srikanth Hathwar, a pharmaceutical professional.
RWAs spend major portion of maintenance amount on buying diesel
With Mangaluru city having several multi-storey apartments, whose residents have installed diesel generators to ensure round-the-clock power supply, every unscheduled power cut leads to guzzling of the fossil fuel.
The treasurer of an RWA claimed that the major portion of the maintenance amount collected from owners goes to paying for diesel.
Production of electricity is down, normalcy will be restored in a week
Mescom Managing Director D. Padmavathi attributed the unscheduled power cuts to reduced power production from thermal power plants. "The company has to follow grid discipline when there is short supply, lest the entire system collapses," Ms. Padmavathi said, adding, "Normalcy is expected to be restored in about a week."