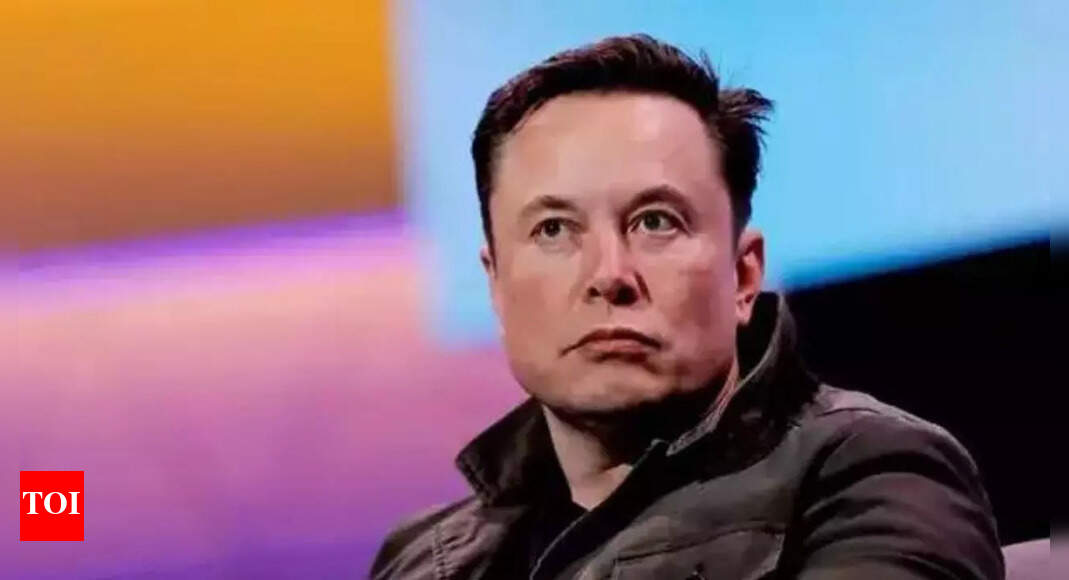 The room was locked when prosecutors from Special Counsel Jack Smith's office and lawyers from the company then known as Twitter Inc appeared February 9 before a federal judge in Washington.
The secrecy was needed to prevent word from reaching the subject of the court fight: Donald Trump.
US District Judge Beryl Howell was concerned that the parties were already back two days after they'd argued before her. On February 7, she'd rejected Twitter's request for a delay in giving records to the government. The social media company had asked for more time to fight an order stopping them from alerting Trump about the warrant for his "@realDonaldTrump" account.
Howell also had questioned the company's opposition to the nondisclosure order, even asking whether the CEO, Elon Musk, was trying to "cozy up" to Trump. The company's attorney had insisted that wasn't the case.
Two days later, Thomas Windom, a lead prosecutor in Smith's office, said Twitter still hadn't fully complied. "We need the material. We need it now. We needed it 13 days ago," Windom said.
The hearing transcript was part a collection of newly unsealed documents this week revealing tense closed-door courtroom showdowns between Smith's office and Twitter — rebranded as X in July — over whether Trump should know about the warrant. Smith's office obtained the warrant as part of its investigation into Trump's efforts to overturn the 2020 election. Twitter lost the fight to keep Trump in the dark and was eventually ordered to pay a $350,000 fine for missing a deadline.
The documents show Smith's office repeatedly raised concerns that the former president would try to obstruct the criminal investigation into his efforts to overturn the 2020 presidential election if he learned about the warrant.
'Cozy up'
Howell, who was chief judge at the time, had grilled the company at the February 7 hearing about why it was opposing the nondisclosure order.
"Is it because the CEO wants to cozy up with the former president," she asked, alluding to Musk, "and that's why you are here?" She raised the issue again later on: "Is this to make Donald Trump feel like he is a particularly welcomed new renewed user of Twitter here?"
"Twitter has no interest other than litigating its constitutional rights, Your Honor," the company's lawyer George Varghese replied.
Twitter lost the fight, both before Howell and a federal appeals court that upheld her rulings in July and first disclosed the existence of the litigation last week.
Smith's team has charged Trump with conspiring to obstruct the election results. He was indicted this week in Atlanta on a set of state charges related to his postelection activities. He pleaded not guilty in the federal case and is expected to do the same in Georgia.
Behind closed doors
The Jan. 17 warrant focused on October 2020 to January 2021. Prosecutors wanted information about devices used to access Trump's "@realDonaldTrump" account, deleted tweets, direct messages, followers and location information, among other things. The government secured a separate order barring Twitter from notifying Trump.
Twitter argued the nondisclosure order violated the company's First Amendment free speech rights, that Trump should have a chance to raise any executive privilege concerns, and that the government's secrecy demand wasn't rooted in legitimate concerns about protecting the investigation.
Prosecutors countered that they had valid reasons to keep Trump in the dark, that Twitter lacked legal grounds to come to court to delay complying with the warrant, that the executive privilege argument was "frivolous," and that the company was in contempt after missing the January 27 deadline.
The lawyers first appeared before Howell on February 7.
'Special' treatment
Gregory Bernstein from the special counsel's office argued Twitter was asking for "special" treatment for Trump that wouldn't be available to other users.
Varghese countered that the government's reasons for trying to restrict the company's First Amendment rights weren't "facially valid." Trump didn't present a risk of trying to flee – a claim the government later told the court was "erroneously included" – he said. Trump already knew about the investigation, the lawyer said, undercutting concerns about destroying evidence.
Bernstein said there were "concrete" reasons to think there would be "actual harm and concern for the investigation, for the witnesses" if Trump learned about the warrant.
At the end of the Feb. 7 hearing, Varghese confirmed Twitter could produce the documents. The judge warned that Twitter's stance would open the door to tech companies routinely coming to court to "frustrate" the execution of warrants.
She also adopted the government's proposal of a $50,000 fine per day of noncompliance, to double each day. She cited Musk's personal wealth and the need to avoid delay in an investigation on "matters of vital national importance."
"Considering that Twitter was purchased for over $40 billion, and the sole owner is worth over $180 billion, a hefty fine is appropriate here," the judge said.
Another round
When the lawyers returned on February 9, Windom said his office's conversations with Twitter's attorneys over the past 48 hours, failed to inspire confidence the government was getting everything.
Twitter lawyer Ari Holtzblatt said they had turned over the bulk of records listed in the warrant and had been working around the clock to comply. He described technical challenges pulling some of the material and argued some of the government's requests weren't clear.
At the end of the hearing, Howell said that it was "clear" Twitter failed to comply with her Feb. 7 deadline but she was satisfied they were "working hard to do so now." Court records show Twitter produced all the records that evening.
In the March 3 opinion laying out her findings, Howell wrote that the government's filings, including a for-her-eyes-only submission, "provide ample good reason" for a nondisclosure order. She wrote that this appeared to be the first time Twitter had gone to court to fight a nondisclosure order related to a warrant.
Twitter had asked Howell to pause the payment deadline while they appealed. The judge denied the request. On March 27, Twitter told the court it had put the money in escrow "under protest."