Ghoomer, a film starring Abhishek Bachchan and Saiyami Kher, was released today. The highly anticipated sports drama, written and directed by R Balki, tells the inspiring story of a paraplegic cricketer who fights against all odds to rejoin the Indian national women's cricket team, with the help of an ex-cricketer and coach. Amitabh Bachchan penned an emotional note for Abhishek today, lauding his journey as an actor and heaping praise on the complex characters he has portrayed in films.

Amitabh Bachchan took to Twitter to write a heartfelt message to Abhishek Bachchan. The veteran actor praised Abhishek for convincingly and successfully portraying the most complex characters in films. "Abhishek I can say this as a Father, yes, but also as a member of the fraternity we both belong to .. At this young age and in the time period, you have performed in the most complex characters in film after film .. all different convincing and all successful ..," tweeted Big B.
Meanwhile, Amitabh Bachchan recently reviewed Ghoomer, writing about his thoughts on the film after seeing it twice. He wrote that the film had moved him to tears. "So yes saw Ghoomer back to back twice .. Sunday afternoon .. and then at night again .. and the verdict is beyond mention .. simply incredible.. eyes have been in the aqua flow from the very first frame .. and when the progeny is involved, they flow copiously .. and each reaction has some wonder in their thoughts and words and deeds .. each notices something that is so endearing and appealing," wrote Big B.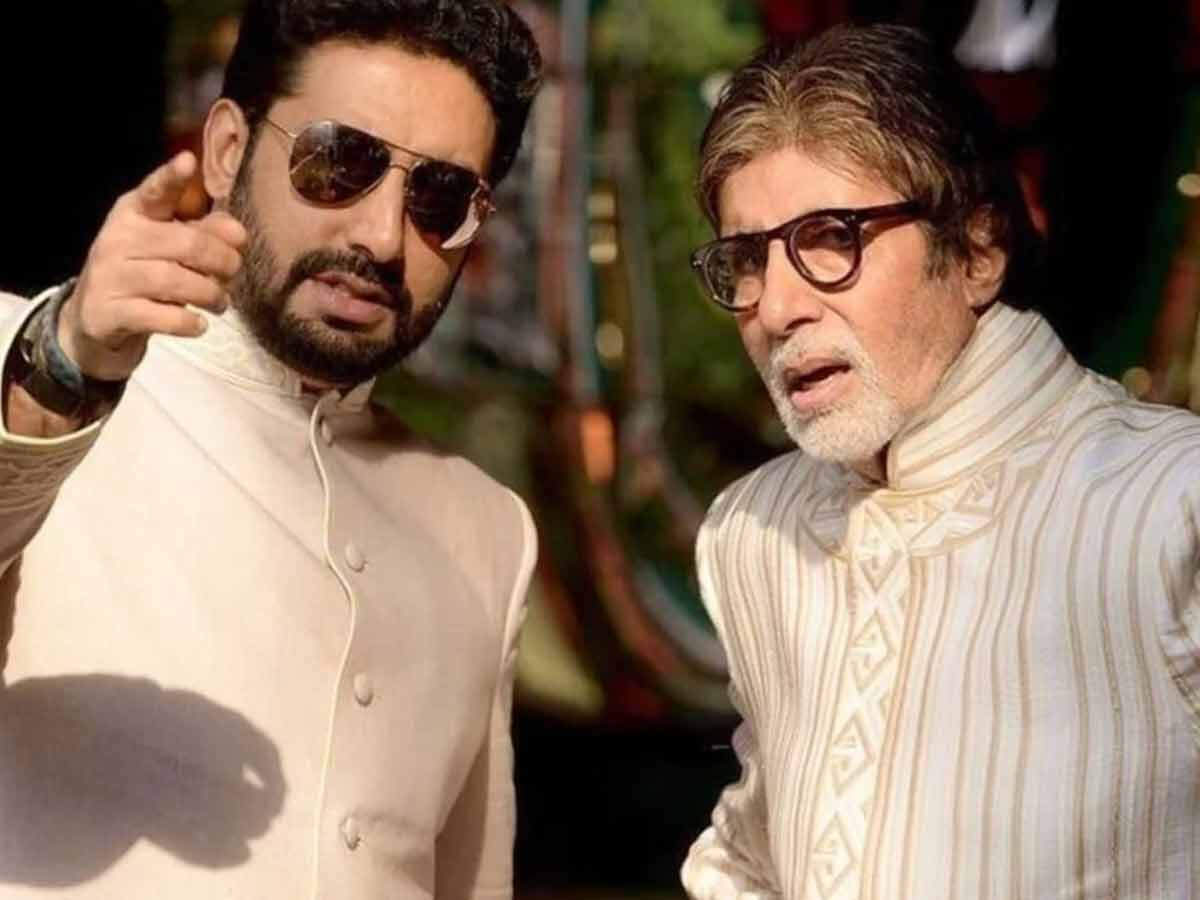 The film Ghoomer, starring Abhishek Bachchan and Saiyami Kher, is based on the life of Karoly Takacs, a late Hungarian right-hand shooter who won two Olympic gold medals with his left hand after his right hand was severely injured. Shabana Azmi, Angad Bedi, and Shivendra Singh Dungarpur also star in Ghoomer. Amitabh Bachchan makes a cameo appearance in the film.
See Also: Did you know that Aaradhya Bachchan suggested Abhishek Bachchan's dance in the climax of Ghoomer?