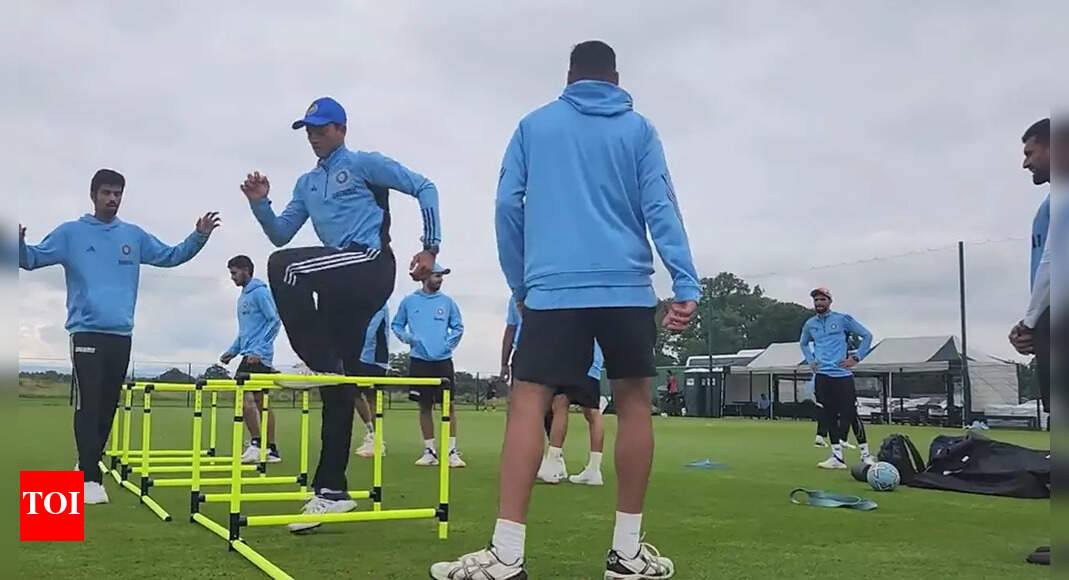 India will play Ireland in the first of three T20Is in Dublin tonight. On paper of course the Men in Blue, who are ranked Number 1 in the ICC Men's T20I team rankings will be the overwhelming favourites, even though they are missing some of their biggest names.
Ireland, who finished in the top 2 of the European qualifiers and sealed a spot in next year's T20 World Cup will be playing in home conditions and shouldn't be taken lightly.
As the fans gear up for an exciting contest, which will also see Jasprit Bumrah returning after a 11 month injury layoff and that too as captain, folks in Dublin will be keeping their eyes on the skies.
There is a yellow warning for Dublin with a forecast of 'thundery downpours' from 5 PM local time on Friday (August 18) to 6 AM on Saturday (August 19)
The match is scheduled to begin at 7:30 PM IST or 3 PM local time.
Dublin is 4 and a half hours behind India (IST).
Here's a detailed break-up of the weather forecast for Dublin today, August 18:
MORNING:
– Maximum temperature: 18 degrees celsius
– A think cloud cover with showers
– Wind: 43 kmph
– Humidity: 91%
– Probability of precipitation: 92%
– Probability of thunderstorms; 18%
– Cloud Cover: 99%
– Hours of precipitation: 4.5
AFTERNOON :
– Maximum temperature: 18 degrees celsius
– Cloudy with showers
– Wind: 43 kmph
– Humidity: 90%
– Probability of precipitation: 73%
– Cloud Cover: 99%
EVENING:
– Maximum temperature: 16 degrees celsius
– Mostly cloudy with heavy showers
– Wind: 39 kmph
– Humidity: 95%
– Probability of precipitation: 90%
– Cloud Cover: 99%